Biden To Seek 'Spirit of Camp David' in Parley With Leaders of Japan, Free Korea
Communist China complains of a 'Mini-NATO,' while North Korea behaves as if war were imminent.
President Biden will host the leaders of America's two northeast Asian allies tomorrow at a "trilateral" summit amid a cacophony of rhetoric from China and ominous signs of North Korean plans to test an intercontinental ballistic missile.
Against this background, Mr. Biden, Prime Minister Kishida of Japan and President Yoon of South Korea are fully committed to perpetuating "the spirit of Camp David" in a few portentous hours together at the presidential retreat 68 miles northwest of Washington.
As the sun sets over the surrounding low-lying mountains, they hope to have set the course for mutual security in Asia, signing off on elaborate documents crafted well in advance. Already, as expected, China is seeing the event as cause for alarm while North Korea is reacting as if a regional war were really imminent.
"This 'mini-NATO' mechanism indeed capitalizes on concerns stemming from missile and nuclear threats on the Korean Peninsula," a professor at China Foreign Affairs University, Li Haidong, told Global Times, a Communist Party organ. Mr. Li said the goal was "to establish an alliance framework that would dominate the regional security agenda, which reflects US' destructive intentions."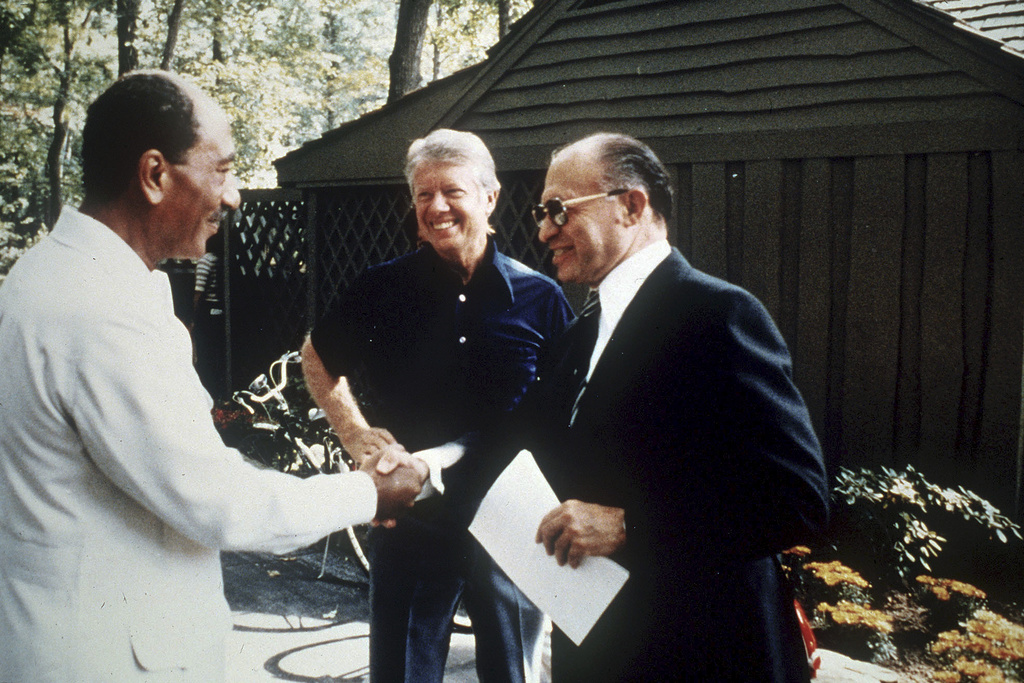 The Department of State has purred that the summit won't be "provocative," but Patrick Cronin of the Hudson Institute at Washington calls it "a watershed for Asian security" — "a pivotal moment to shape international relations across the Indo-Pacific and beyond."
Mr. Cronin, who for years has been analyzing Korean issues for think tanks, writes that the summit "is purpose-built for ushering in a new level of U.S.-South Korea-Japan cooperation." One important point: It's the first time Messrs. Biden, Kishida and Yoon have met together at a trilateral summit rather than on the sidelines of a larger gathering.
American, Japanese, and Korean bureaucrats have already distributed two draft documents that won't make the Chinese, or the Russians, and certainly not the North Koreans, at all happy. The one that really counts is the Camp David Principles, which Korea's national security director, Kim Tae-hyo, said would provide "sustainable guidelines for the three countries' cooperation."
Among the "guidelines" that are sure to upset President Xi are pledges for the security of Taiwan, the independent Chinese island province, and the "stability" of the Taiwan Straits that separate Taiwan from the Chinese mainland. Chinese planes and ships have been violating Taiwan's air defense identification zone and Taiwan waters since August 2022, when Speaker Pelosi visited Taiwan.
The possible response from North Korea is also alarming. North Korea's defense minister, Kang Sun-nam, in a speech read out at a conference at Moscow, accused Washington, according to the Russian news agency Tass, of "driving the situation in Northeast Asia to the verge of a nuclear war" by "blatantly infringing upon North Korea's independent development and security interests."
"Now," Mr. Kang went on, "the question is not whether a nuclear war on the Korean Peninsula breaks out or not, the question is who, when and how unleashes it." Tass also cites a report by South Korea's National Intelligence Service of signs of North Korea preparing to test a long-range ballistic missile capable of carrying a nuclear warhead to targets in North America.
Tass quotes a South Korean national assembly member, Yoo Sang-bum, as saying "North Korea is preparing various provocations, such as the launch of an intercontinental ballistic missile" timed for the summit and the opening Monday of 10 days of American and South Korean joint military exercises.
"North Korea's threats remain the glue for trilateral action," Patrick Cronin of the Hudson Institute writes. "Hard-wiring and exercising defenses to detect, deter, and defeat missile, undersea, drone, and other offensive military systems is essential for bolstering regional defense." Also, he adds, "tightening economic penalties and sanctions enforcement on Pyongyang for defying United Nations Security Council resolutions is crucial."
After signing off on the guidelines, the American, Japanese, and Korean leaders will agree wholeheartedly on "the Spirit of Camp David," the scene of President Roosevelt's meeting with Prime Minister Churchill in 1943 as World War II raged in Europe. A Soviet leader, Nikita Khrushchev, was the first to refer to "the spirit of Camp David" after meeting President Eisenhower there in 1959.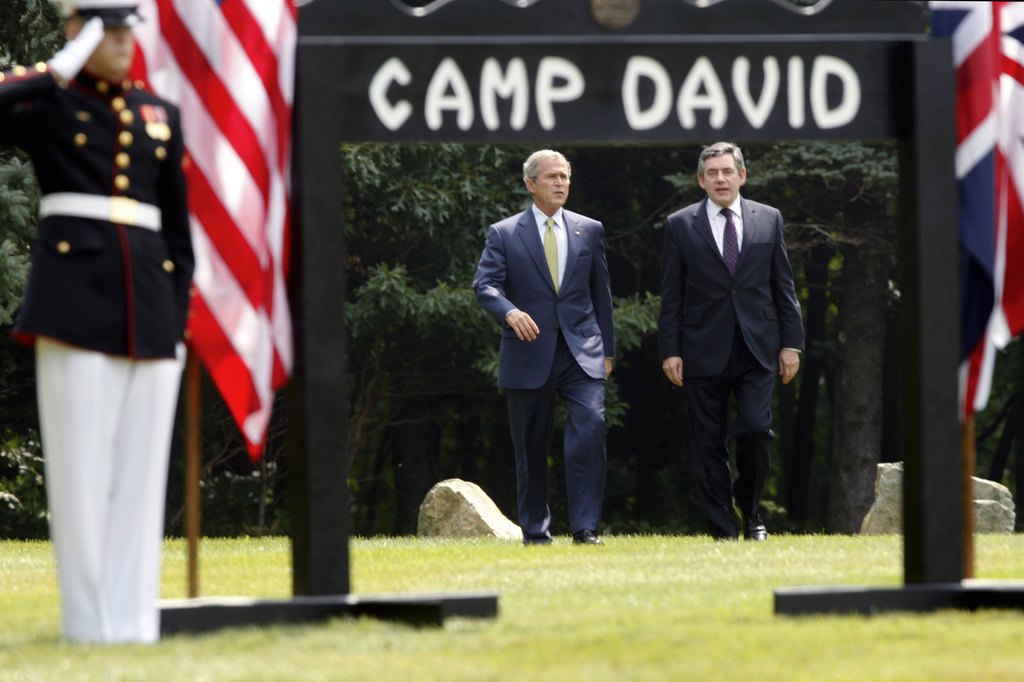 Among the most famous Camp David summits was the one at which, 45 years ago, President Carter brought together President el-Sadat of Egypt and Prime Minister Begin. Then, 20 years ago, Mr. Cronin reminds us, President George W. Bush hosted President Putin at Camp David
"While not consistently successful," Mr. Cronin reckons, "retreats at Camp David are often fateful tête-à-têtes among world leaders."