A Defense of 'The Idol,' Torture Porn and All
Sam Levinson's five-part HBO drama has been drowned by a vast chorus of denunciations, but could he get the last laugh?
You might have not have watched HBO's "The Idol," which concluded its first — and possibly last — season earlier this month, but you almost certainly would have heard how deeply controversial it is.
Created by Sam Levinson of "Euphoria," Abel Tesfaye — also known as The Weeknd — and his confidante Reza Fahim, the show engendered passionate hatred before the pilot episode had ever aired. That was when Amy Seimetz, the woman who directed the first season of "The Girlfriend Experience," was "removed," or quit, after Mr. Tesfaye reportedly felt that she brought too much of a "female perspective."
As a particularly damaging Rolling Stone exposé would soon describe, Mr. Levinson took over, threw out all of Ms. Seimetz's work, and, alongside Mr. Tesfaye, then turned the series into "torture porn." As one anonymous production staffer told Rolling Stone, "it went from satire to the thing it was satirizing."
Rolling Stone also previewed some of the more jarring sex scenes, including one that involved Mr. Tesfaye's character Tedros, an erratic club owner cum cult leader, performing extreme foreplay with an egg on Lily-Rose Depp's Jocelyn, the imploding pop star who immediately becomes smitten by him.
Thankfully, the egg scenes did not make the final cut in "The Idol," though a similar scene involving ice cubes and broken glass survived. Added to that were sex scenes in which Tedros engaged in shockingly obscene — and degrading — sex talk with Jocelyn, who is often partially nude, and other cringe-worthy scenes.
The outcry among social media commentators about the "torture porn" and "degrading" attitude towards women has drowned out more serious appraisals of the show, which is, after all, an HBO show that took over the slot previously held by "Succession." And the final episode offers a clever twist that turns the entire exploitation narrative on its head.
The whole season had portrayed Jocelyn as a victim, exploited by her agents and managers and, most of all, by Tedros. Yet in the end, we realize that it was Jocelyn exploiting all of them, shrewdly feigning mental health woes to connect with her fans, inventing an abuse narrative that defames her dead mother, and using Tedros as a much-needed muse, and, in the end, breaking him.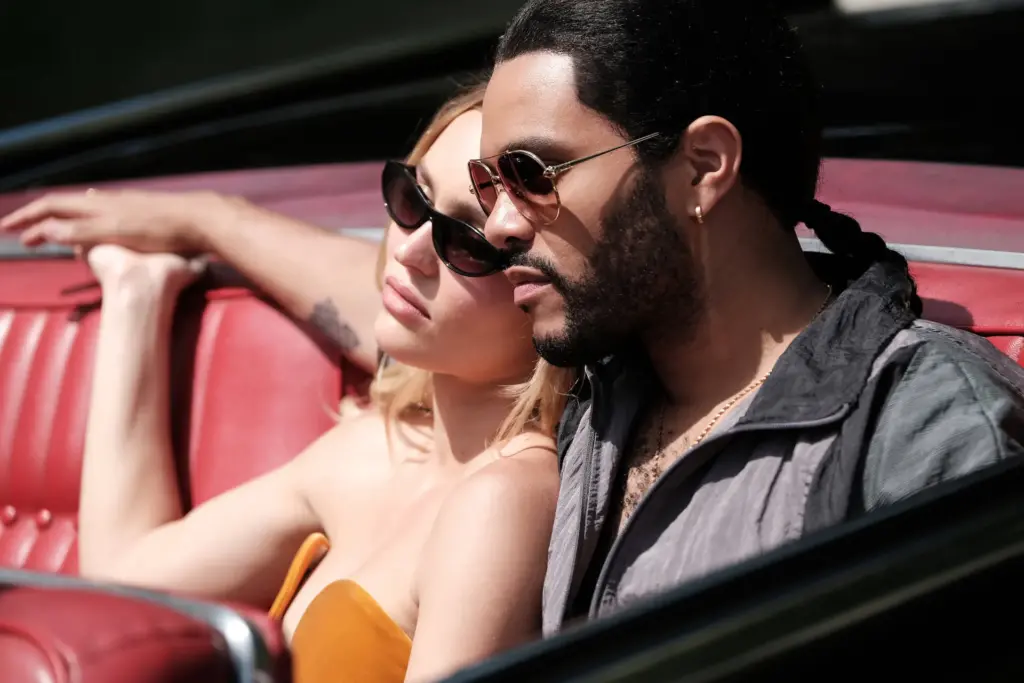 Mr. Tesfaye's acting has come under intense criticism, but was it because it was actually bad acting or because viewers objected to how his character objectified and abused Ms. Depp's? The forced outrage, much of it from "the Crowd" who hadn't even seen the show, obscures Mr. Tesfaye's portrayal of a much more layered character.
Tedros is often mocked by Jocelyn's managers — Destiny, played by Da'Vine Joy Randolph, and Chaim, played by Hank Azaria, for his rat-tail. The line "Never trust someone with a rat-tail" is repeated multiple times by multiple characters over the course of the series, while Jocelyn's best friend and personal assistant, Leia — Rachel Sennott — calls him "rapey."
The fourth episode confirms this when it mainly centers on what we, at the time, think is Tedros's inert dominance of Jocelyn and the cult occupying her house. If it's not helped by Mr. Tesfaye's somewhat tacky performance, then it's certainly circumvented by Mr. Levinson's coolly intimate direction, illustrating how much of a small person he actually is in Jocelyn's bigger world.
Many of the show's critics claim Mr. Levinson simply titillates at the expense of Jocelyn's agency, a recurring criticism Mr. Levinson received as the showrunner for the second season of "Euphoria," also on HBO. His chaotic management of that show's production was documented in a withering Daily Beast article not dissimilar to the Rolling Stone expose about "The Idol."
In both articles, Mr. Levinson is portrayed as a manic nepotism baby — he's the son of "Rain Man" director Barry Levinson — torturing his show team with constant rewrites and persistent chaos. Not acknowledged, is that, "nepo baby" or not, Mr. Levinson is enormously talented, and "Euphoria" is a major hit.
As for "The Idol," the much-derided sex scenes and "torture porn" are actually more clever and ironic than the "woke" mob gives them credit for. In one instance, an intimacy coordinator tries to dictate the dos and don'ts of Jocelyn posing provocatively for a photo shoot and ends up getting locked in a bathroom.
Mr. Tesfaye admits a strong influence of Paul Verhoeven, particularly the sex-heavy "Showgirls," which at the time of its release was widely denounced and mocked but now has reemerged as a cult favorite. Yet perhaps Mr. Levinson owes less to Mr. Verhoeven than to the coldness of Nicolas Winding Refn and the brutality and explicitness of Gaspar Noe. Mr. Levinson casts one of Mr. Noe's favorites, Karl Glusman, for a key scene in "The Idol."
Anyone familiar with Mr. Levinson and The Weeknd knows that they are no strangers in depicting sexual dread. The Weeknd's music, heard by millions of people and acclaimed by music critics, frequently portrays the hedonism of modern men and their anxieties.
Likewise, the portrayal of Tedros is illuminatingly honest, and mirrors a lot of similar first-hand experiences from men. Put all of these together, and you'll find that "The Idol"'s sex scenes are part of storytelling that isn't always restricted to current norms.
The overall dismissal of "The Idol" has overshadowed what makes the show sophisticated, clever, and ironic. Nevertheless, the critics are just determined to hate it. Esquire's Henry Wong first says "The Idol" could have been saved had it focused on the two managers babysitting Jocelyn and guarding her from her lover.
A week later, he settled by calling a torture scene, which featured Troye Sivan in a shock collar, a "new low." Michelle Goldberg of the New York Times called "The Idol" "the first big-budget show of our backlash era," calling it part of a reactionary pushback against #MeToo and identity politics.
That's not to say that "The Idol" doesn't have its problems. Its screenplay frequently veers off to incoherence, where each episode begins with some light insight into the music industry and then darkens once Tedros comes into the picture. Jocelyn's character development is sometimes stunted at times such that her arc as the ultimate emotional manipulator is not felt smoothly.
For as much as the show's hype surrounding the cast of pop singers — Blackpink's Jennie, Moses Sumney, Mr. Sivan — the soundtrack is less inspiring than one would have hoped, considering the talent involved — including legendary producer Mike Dean who plays himself. And to point to the obvious, however Mr. Tesfaye tries, his performance as Tedros struggles to turn him into a serious character. Because he's not supposed to be.
Bad production experiences don't always define the work of art for the worse, and sometimes they can produce masterpieces. In this case, perhaps the seed of everyone's anger is that Ms. Seimetz's vision of the show does not exist, and all that is left is Messrs. Levinson's and Tesfaye's scandalous version that's more than ready to be misinterpreted by a press hungry for their artistic downfall.
The denunciations of Mr. Levinson have all but assumed the show couldn't possibly be renewed for a second season. Yet then one of the show's stars, Ms. Randolph, tells Variety that "I think that everyone's intention is to have a second season. This was never intended to be a limited series." She adds: "Nothing is official, but HBO is quite happy." Like their character Jocelyn, who gets the last laugh, perhaps Messrs. Levinson and Tesfaye will enjoy the last laugh as well.