Amid Uproar Over Trans Men, Wellesley Stands by Its Mission
Congratulations are in order to its courageous president, Paula Johnson.
Kudos to Paula Johnson. In an era when university administrators are too often cowed and even toppled by enraged students, the president of Wellesley College is standing her ground.
Despite students voting recently to admit transgender men, Ms. Johnson announced that the college would not be changing its admissions policy, which states that "Wellesley will consider for admission any applicant who lives as a woman and consistently identifies as a woman."
That means the school welcomes biological men who have transitioned to identifying as a female and living as one. It also means that biological women who have decided to live as males are not welcome to apply. Ms. Johnson reckons that if Wellesley were to welcome trans men it might as well go co-ed.
After all, trans men presumably want to live as men; they have renounced womanhood. Why on earth should they go to a women's college? Yet standing behind that standard has brought Ms. Johnson considerable grief. She has been booed and called transphobic. Her office has been disrupted by student sit-ins.
The student newspaper has accused Ms. Johnson and the school's board of "intervening in student discourse" because she disagrees with some of the editorial board's opinions. The irony is deep, in that Ms. Johnson has been a pioneer in gender-related studies. She is a Harvard-trained physician whose life's work has been the study of how the medical community has allowed gender and sex to bias health outcomes and treatments.
Make no mistake, Ms. Johnson has bent over backwards to stress that Wellesley is inclusive and that nonbinary and trans students are welcome. She has encouraged pronoun rearrangements and promised help and counseling for those dealing with gender changes. Some claim there are already trans men on campus; the college affirms their right to remain.
Ms. Johnson's courage is in choosing real diversity by celebrating and protecting one of the few remaining colleges that exclusively serve women. She is providing a choice. While a century ago there were hundreds of all-female schools like Wellesley, by 2014 that number had plunged to 42 and by today to only about 30.
Years ago, students voted on whether to accept men. The notion was popular for obvious reasons but also because enrollment in single-sex schools was dropping. Many all-female schools decided to go co-ed; Wellesley demurred. In bucking the trend, it took a brave stance, as it is doing today.
Notwithstanding its all-female status, Wellesley remains popular and competitive, with an admissions rate of 16 percent. The school, of which I am a proud graduate, was founded in 1870 with the goal of offering young women the same excellent education as was then mostly available only to men.
That mission continues. Wellesley has throughout its history ranked as one of the finest liberal arts colleges in the country; today it is in the top five. It has long admitted a diverse student body; the first Black student walked through its Gothic halls in 1887, and today it is led by a Black president.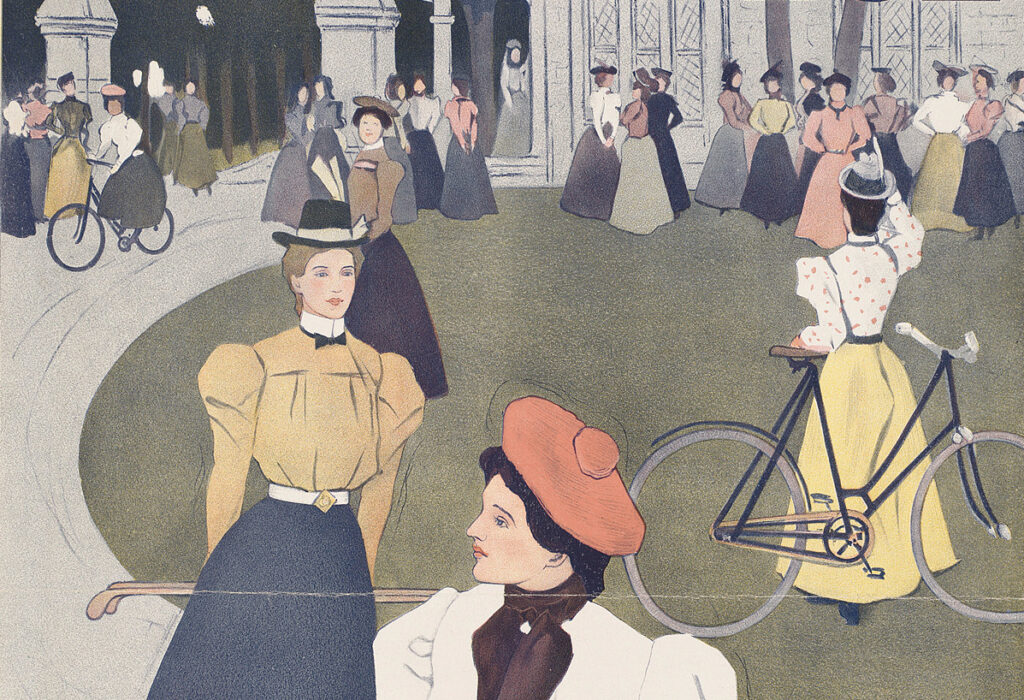 It is diverse, but it is a school for women. Why does that matter? Because it offers young women something unique. I chose Wellesley because I had been a leader in high school, and thought that a women's school would offer many such opportunities. I was right. Among the people who led our student government was Hillary Clinton, who graduated a year before me.
In that position, Hillary honed the leadership skills that would serve her well in her future career. Of course, women ran everything at Wellesley. In that era, female leadership was not a norm at most men's schools, or indeed in the country.
Wellesley students in my day worked hard. An economics professor from Harvard who taught at Wellesley was astounded that women in his classes actually did the homework he assigned. Harvard men apparently did not (which might be why it is said that the reason there's so much wisdom at Harvard is that the freshmen bring in so much and leave with so little).
In any event, we knew we needed to work hard — harder than men — to get ahead and achieve our goals. Like many other Wellesley students, I headed to New York after graduation, joining the biggest women's network then on Wall Street and eventually becoming the first female partner of the firm for which I worked. Friends became top lawyers, movie producers, museum curators and, yes, wives and mothers. Not everyone followed a career, but we all had that opportunity.
In 1973, when Wellesley reaffirmed its commitment to single-sex education, the president at the time, Barbara Newell, wrote: "Coeducation has failed. Women coeds receive conflicting signals on the 'femininity' of intellectual vigor and do not take full advantage of college."
How those words resonate today, even as much has changed. So, to President Newell — brava for bucking co-education and, to President Johnson, brava for renewing Wellesley's commitment to educating women.
LIZ PEEK
Ms. Peek is a former partner of Wertheim & Company. Follow her at LizPeek.com.