As North Korea Moves Toward Supplying Russia With Weaponry, Could South Korea End Up Arming Ukraine?
A veteran American diplomat in the Far East sees a military role for South Korea in Ukraine as one way to counter North Korea's insistence on diving into the cauldron of the war.
SEOUL — South Korea's weapons production far exceeds that of North Korea and is potentially more important than North Korean artillery shells in tipping the balance in Ukraine.
That startling reality emerges as the North's strongman, Kim Jong-un, orders his armored train on a magical mystery tour in Russia's far east, including a look at an aircraft factory and a shipbuilder after President Putin showed him around the Vostochny Сosmodrome, from which the Russians put satellites into orbit.
It's not altogether clear where Mr. Kim's train, with a retinue of top aides and bodyguards aboard, is going or when he'll be back at Pyongyang, but he's likely salivating for all the heavy-duty stuff the Russians might give in return for millions of shells to be used for pummeling Ukrainian forces, towns, and cities.
As American and South Korean officials warn of the dire dangers of any arms deal between Russia and North Korea, a former senior American diplomat in Asia, Evans Revere, noted that South Korea, one of the world's top 10 arms producers, is selling advanced materiel to Poland, including tanks and fighter planes.
Mr. Revere, after lengthy tours at Seoul, Tokyo, and Beijing, believes South Korea could and should be doing much more for Ukraine in response to North Korea's steady escalation of tensions climaxed by Mr. Kim's deal with Mr. Putin. South Korean manufacturers last year shipped more than $12 billion in arms to Poland — 70 percent of the $17 billion in arms they exported worldwide.
Ultimately Mr. Revere sees a military role for South Korea in Ukraine as one way to counter North Korea's insistence on diving into the cauldron of the Ukraine war by providing all the shells Mr. Putin wants — and much more equipment as well.
"Both China and Russia today regard North Korea as a strategic asset in their confrontation with the United States," Mr. Revere said at an Asian leadership conference here. "By posing a credible threat to the United States and its allies in Northeast Asia, North Korea complicates Washington's security calculus, ties down U.S. forces that could be deployed elsewhere, and reduces the ability to effectively counter China and Russia."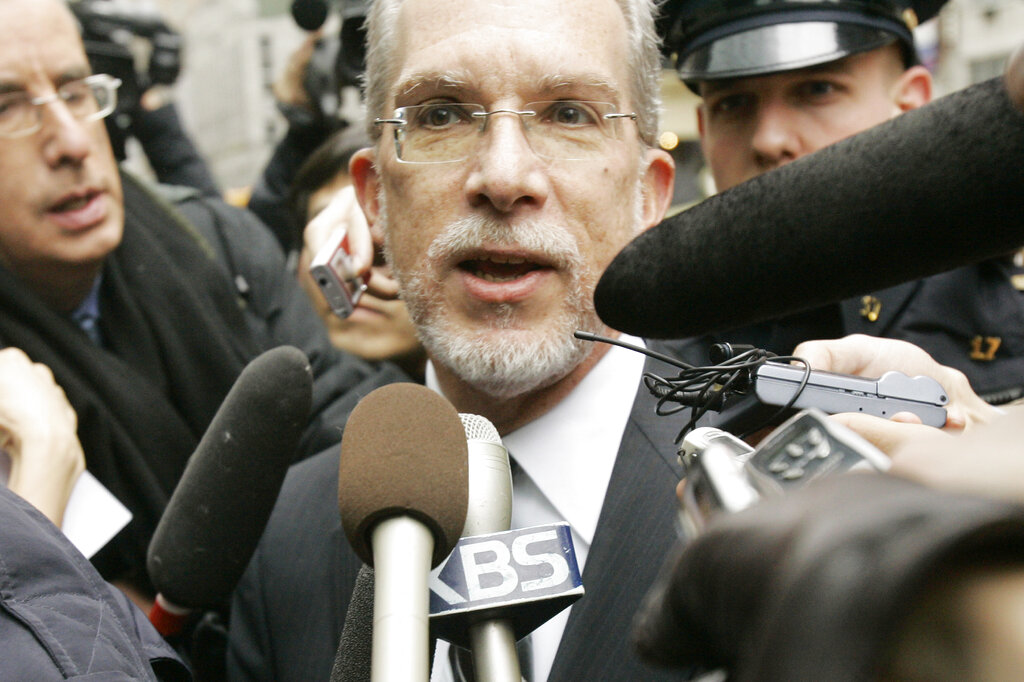 Mr. Revere sees "Pyongyang's status as a nuclear power and its 'adoption' by Russia and China as a partner in their shared assault on the rules-based international order" as "a challenge that will bedevil U.S. policymakers for years to come." The North's "full-speed-ahead approach to nuclear and missile development," he said, "accentuates the danger of that challenge."
South Korea as a major arms manufacturer can more than match Mr. Kim's deal-making with Mr. Putin, he believes, but the South avoids military involvement while NATO strives to assure Ukraine of the weaponry to stop the Russians.
South Korean arms sales to Poland, though, might provide an avenue for more effective heavy weaponry flowing across Poland's southern border into Ukraine. The Poles are Ukraine's third-biggest donor of military aid, providing nearly $2 billion this year, behind more than $25 billion from America and $2.5 billion from Britain. South Korea can match most of them in sophistication and impact.
South Korea "has made tremendous strides over the past 50 years in building up an indigenous arms industry and gradually, in an evolutionary way, becoming more and more adept at increasingly technologically complex and demanding arms manufacturing," a senior fellow at the S. Rajaratnam School of International Studies at Singapore, Richard Bitzinger, said.
While Mr. Kim wastes resources on missiles, nuclear warheads, and chemical and biological weapons that he's not likely to use, South Korea has leapt far ahead in research and development of munitions as advanced as almost anything in the Russian inventory.
Since the 1970s, South Korea "has sought to achieve a high degree of defense-technological industrial capability," Mr. Bitzinger said at a conference here staged by the Korea Institute for Defense Analyses. "This strategy had two linked and mutually reinforcing AApolicy goals: first to realize a self-defense capability; and, second, to become more self-reliant in defense technology and arms manufacturing."
As Russia, buttressed by arms and ammunition made in North Korea, prosecutes the war, Mr. Revere foresees South Korea playing a far more active role by funneling weapons through Poland for its own security.
"The international community has failed to prevent North Korea from becoming a de facto nuclear weapons state," Mr. Revere said in a talk here the day after Messrs. Kim and Putin agreed on all they might do for each other.
"The best path forward now," he said, is "to manage the North's nuclear challenge, contain and constrain it, and ensure that Pyongyang pays the highest possible price for its defiance of the will of the international community."
North Korea, Mr. Revere said, "must be reminded every day that its nuclear ambitions will yield the opposite of security." South Korea, by slipping arms into Ukraine via Poland, would demonstrate to North Korea the risks of supplying the Russians
"U.S. policy must impose pressure, isolation, economic insecurity, and the potential for instability on North Korea," Mr. Revere said. "Doing so in conjunction with allies and partners will send the message to the North Korean regime that its prospects will remain dark, its economy crippled, and its people impoverished as the regime continues to defy the international community."