Big Personalities in Congress Move To Take Advantage of Spotlight From Impeachment Inquiry
'What is the biggest difference between the world of the people that drafted the constitution and our world?' one analyst tells the Sun. 'They would not have assumed that the desire for re-election would explain most of their behavior.'
With the announcement of an impeachment inquiry into President Biden, Speaker McCarthy has begun a process in the House that will likely result in an impeachment vote and members of Congress are already moving to take advantage of the newfound spotlight directed at them.
A professor of government and public policy at Cornell, Andrew Bateman, tells the Sun that for members of Congress, impeachment serves a political purpose in putting the focus on them.
"Impeachments, like most moments when the spotlight is on Congress, gives its members a great opportunity to showcase their own personal styles," Mr. Bateman says.
The process gives individual members of Congress a rare opportunity to raise their national profile, an opportunity which can help in fundraising, re-election, or seeking higher political office.
"Every impeachment has some memorable personality attached to it because members of Congress usually like the limelight, and impeachment provides them with an opportunity to act out a persona on a national scale when all eyes are trained on them," Mr. Bateman says.
Members of Congress, both those with an official role in the impeachment inquiry and those who are not yet involved, are already capitalizing on this opportunity.
For the representatives Mr. McCarthy appointed to lead the impeachment inquiry, the success of their efforts could be a stepping stone to a higher position within the GOP.
In a press conference Tuesday, Mr. McCarthy appointed the chairman of the House Oversight Committee, James Comer, the chairman of the House Judiciary Committee, Jim Jordan, and the chairman of the House Ways and Means Committee, Jason Smith, as the leaders of the Republican investigation.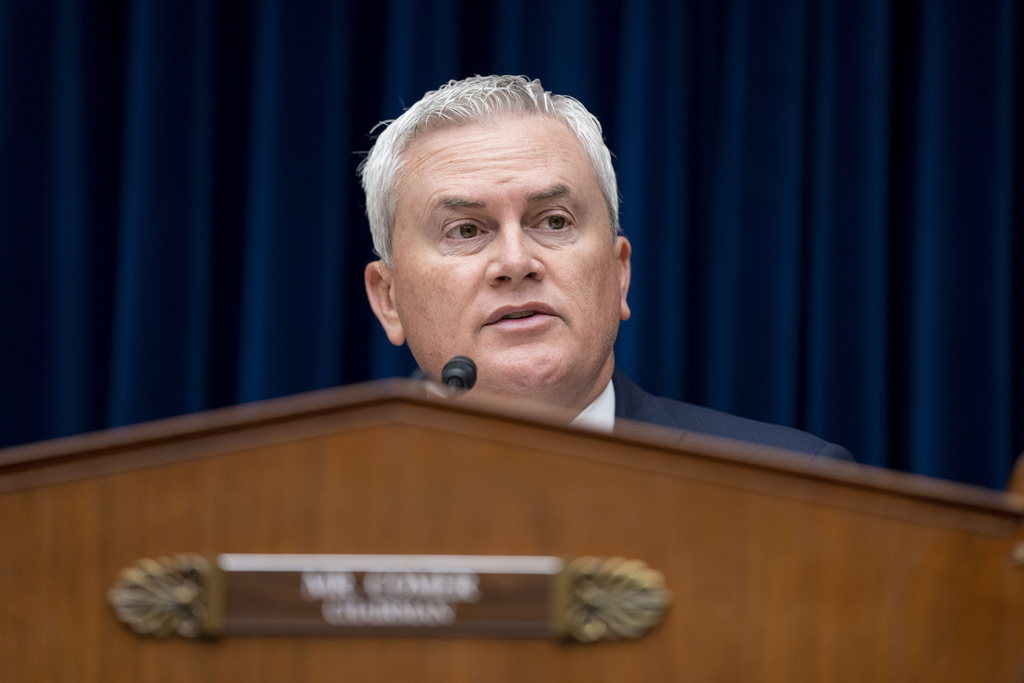 Mr. Comer, a 51 year old from Kentucky, who worked as a farmer and a banker before entering politics, has already made a name for himself as the most vocal investigator on the Republican side, frequently visiting news outlets and releasing letters to keep a slow drip of impeachment-related news happening every day.
At the same time, this has made him a chief antagonist both for Democrats and for Hunter Biden's defense team, and the back and forth between Mr. Comer and Hunter Biden's legal team has become a mainstay in the press.
This dynamic played out earlier this week, when Mr. Comer went on Newsmax to reiterate the GOP claims against the president and his son. Mr. Comer said that Hunter Biden's legal team had not responded to requests for bank records and that members of Mr. Biden's family had received some $20 million from foreign entities.
Hunter Biden's lawyer, Abbe Lowell, said that Mr. Comer's statement about the request for bank records "is simply not true" in letter a letter and provided evidence that she had agreed to meet with Mr. Comer to address his concerns as far back as February to outlets like Politico and the Washington Post.
Mr. Jordan, 59, was best known as an Ohio wrestling coach before seeking elected office and has been working in tandem with Mr. Comer as a leader in the impeachment inquiry. Mr. Jordan, however, has been taking a somewhat different tactic in messaging on the issue in recent weeks.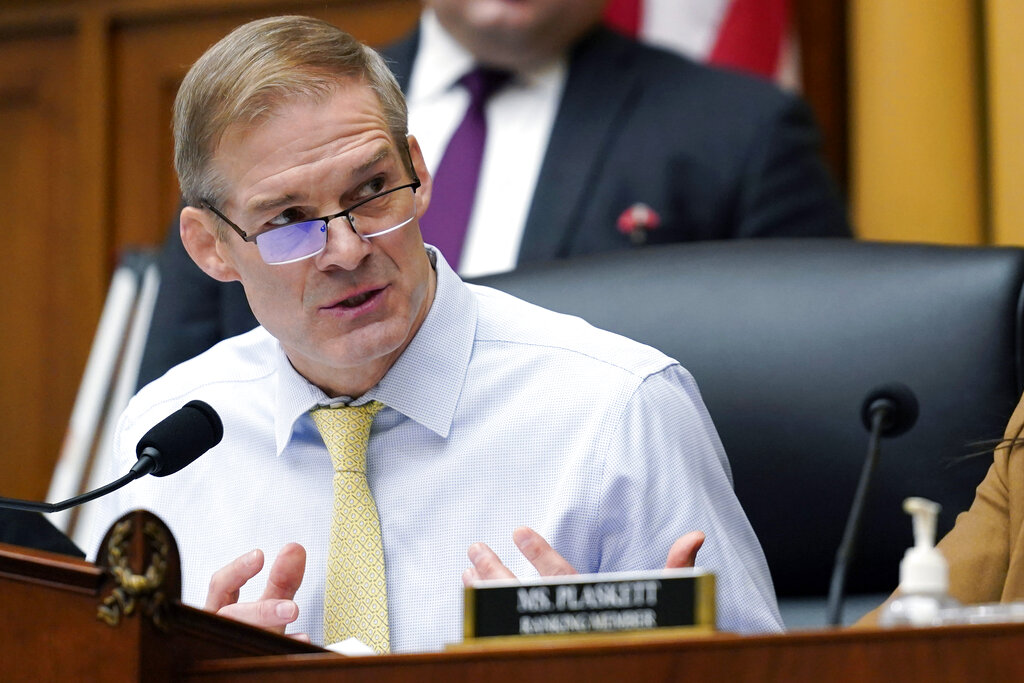 Following the announcement of a formal inquiry, for example, Mr. Jordan went on Fox News to equate the current impeachment efforts with the first impeachment of President Trump.
"They said he held up money, and got Ukraine to do certain things," Mr. Jordan said of Mr. Trump's impeachment. "Joe Biden leveraged American tax dollars to get certain actions from Ukraine. That's the big irony here."
The final leader of the investigation, Mr. Smith, a 43 year-old from Missouri, has been far less vocal about his role but potentially serves a key purpose, as his committee has subpoena power that historically has been used to review financial records like tax returns.
Cheering on the GOP investigators are other spotlight-hungry members of their conference, with Congresswoman Marjorie Taylor Greene, a 49 year old from Georgia who was best known as a correspondent for the conspiracy site American Truth Seekers and as a cross fit advocate before entering politics.
While Ms. Greene is not the only Republican cheering on the impeachment inquiry, her discussions of the inquiry with Mr. Trump ahead of its announcement and her position between House leadership and the right flank of the party put her in a unique position in the conference.
In a statement on X on Thursday, she described what she sees as the purpose of the inquiry, which was in her words to "cause Democrats to lose big."
"We are going to drag Biden and everyone who covered up his crimes through the headlines day after day, month after month, and prove to the country the entire Democrat party is corrupt and can't be trusted," Ms. Greene said.
On the Democratic side, Congressman Jamie Raskin, a 60 year-old from Maryland who worked as an attorney and a professor of law before entering politics, has been on the front lines of the impeachment battle, owing to his position on the House Committee on Oversight and Accountability.
In his capacity as the ranking member of the Oversight Democrats, Mr. Raskin has been constantly battling Mr. Comer in the press — probably only rivaled by White House spokesman Ian Sams — most recently publishing a lengthy report which he says debunks the Republican's case for impeachment.
"House Republicans are weaponizing their offices and exploiting congressional power and resources to promote debunked and outlandish conspiracy theories about President Biden," Mr. Raskin said, adding that "Chairman Comer's investigation has conclusively disproven the Republican allegations against President Biden."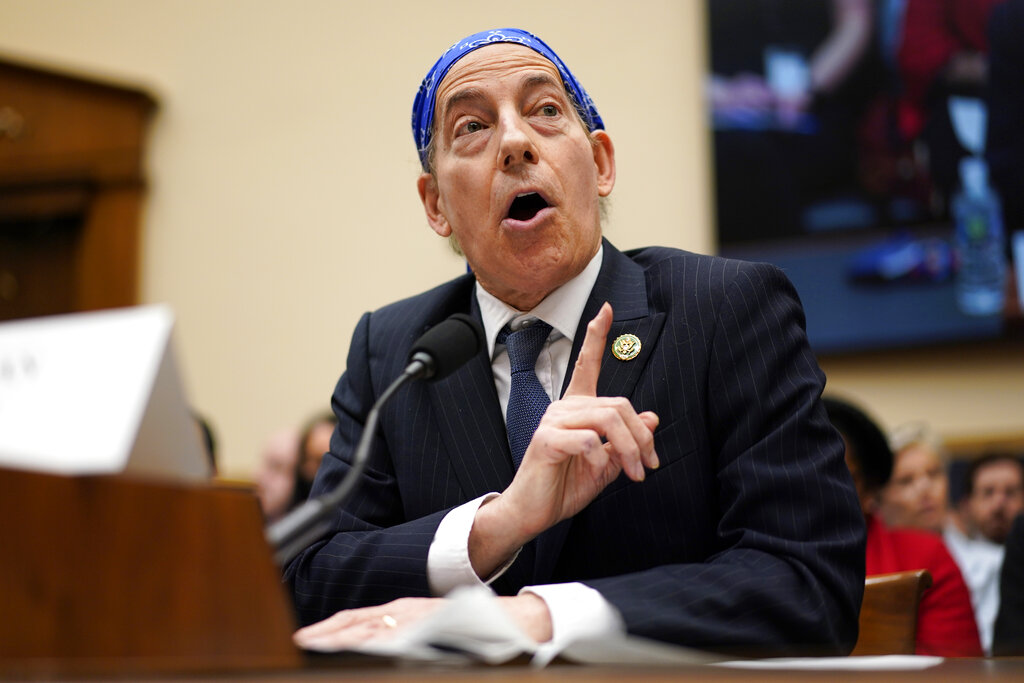 While Mr. Raskin has been fighting the investigation point by point, the overall positioning of House Democrats was articulated by House Minority Leader Hakeem Jeffries, a 53 year-old New Yorker and attorney, who described the investigation as "a kangaroo court, fishing expedition and conspiracy theater rolled into one."
The dismissive tone coming from the Democrats appears to reflect a confidence that Republicans won't be able to provide concrete evidence of wrongdoing by the president, an issue some Republicans skeptical of impeachment have raised questions about as well.
"There is not a shred of evidence that President Joe Biden has engaged in wrongdoing; there is not a shred of evidence that President Joe Biden has committed a crime," Mr. Jeffries said. "We will defend President Biden until the very end."
While Mr. Jeffries has promised to defend the president, other Democrats, , like Congressman Dean Phillips, a 54 year old Minnesotan businessman, have made it clear that they don't intend to carry water for the president's son. 
"The evidence suggests Hunter Biden is guilty of unethical and/or illegal behavior," Mr. Phillips said in a Tweet."The evidence suggests Joe Biden is guilty of absolutely nothing more than being a father."
While House Democrats have vowed to defend the president, in the upper chamber, Senator Fetterman, a 54-year-old from Pennsylvania, has emerged as an outspoken skeptic of the inquiry, and someone who isn't afraid to mock what he seems to see as a cynical effort.
When asked about the inquiry by reporters, Mr. Fetterman responded "Oh my God, really?" while putting his head in his hands, adding "Oh my gosh, you know, oh — it's devastating… don't do it. Please don't do it."
As members of Congress take advantage of the situation to prepare for 2024 in an impeachment effort that virtually no one believes will result in the removal of Mr. Biden, a historian at Stanford, Jack Rakove, tells the Sun that the current process unfolding highlights a key difference between the political culture of the Framers and the political culture today.
"What is the biggest difference between the world of the people that drafted the constitution and our world?" Mr. Rakove says. "They would not have assumed that the desire for re-election would explain most of their behavior."
Mr. Rakove added that in the current political climate, members of Congress will be driven to act not just in the interest of re-election but specifically, in the interest of avoiding a primary challenger.
Even though most congressional districts are safe for either the Republican or Democratic parties, the way a lawmaker conducts themselves through what is expected to be a highly partisan impeachment process could open them up for a challenge from within their own party.
This, Mr. Rakove says, is a core problem with the impeachment process in general in modern times. For this reason, Mr. Rakove says, impeachment has historically proven to be an ineffective tool.
"Impeachment is an example of constitutional failure," Mr. Rakove says. "It only really worked in Nixon's case."