Covert Melting of Robert E. Lee Statue Reignites Questions About Fate of 'Silent Sam,' the University of North Carolina's Toppled Confederate Sentinel
Will UNC's 'Silent Sam' meet the same fate as his commander?
Viral footage of General Robert E. Lee's statue, formerly of Charlottesville, Virginia, being melted in a secret location to be made into new and "inclusive" art is raising questions about the fate of another notorious Confederate monument, "Silent Sam" of Chapel Hill, North Carolina.
Like Lee's monument, "Silent Sam" was removed from its longtime home at the city center during the national reappraisal of Confederate monuments five years ago. Yet the location of "Silent Sam" – and whether it, too, is furnace bound – remains a tightly guarded secret.
Lee's statue was "cut into fragments and dropped into a furnace, dissolving into a sludge of glowing bronze," the Washington Post reported, at a secret southern foundry somewhere outside of Virginia.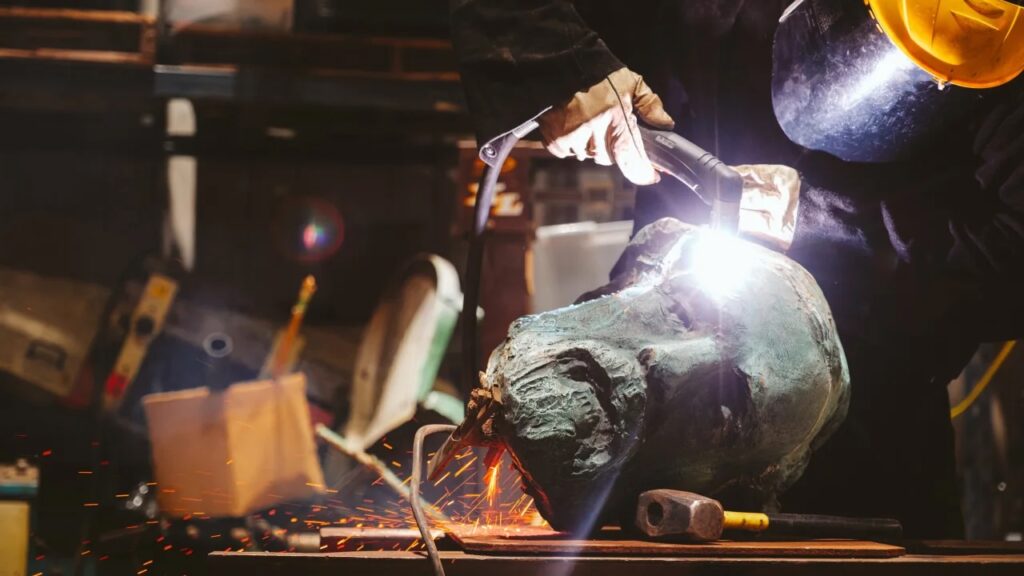 The organizers of the melting tell the Sun that though they believe they are the only group to melt a Confederate statue so far, they "certainly hope that our process can become a model for other communities grappling with what to do with their monuments that have been removed."
The movement to melt down or otherwise destroy toppled Confederate monuments opens a new front in the debate over whether or not such memorials should be preserved for history and where they should be located.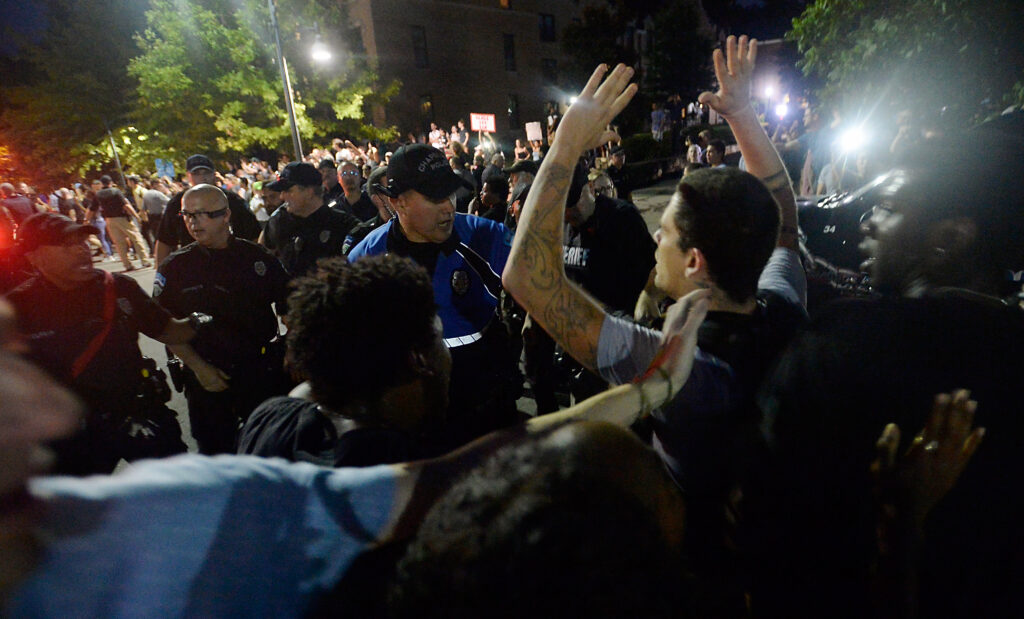 Indeed, five years after UNC students descended on "Silent Sam" in a mob and tore it down, university officials are refusing to disclose the fallen statue's location — despite a state law dictating that the monument should have been returned to its original location within 90 days.
"Due to security purposes, we do not reveal the location of the monument," a spokesman for UNC-Chapel Hill, Kevin Best, tells the Sun. "However, I can confirm the University maintains possession of the monument."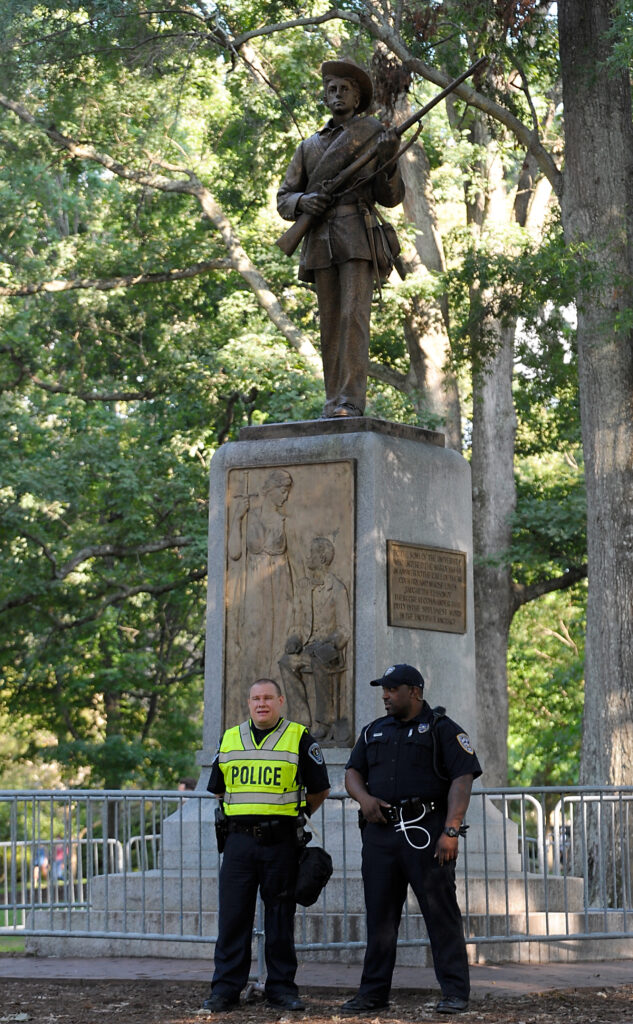 When asked by the Sun about whether the statue could meet a similar fate as General Lee's, Mr. Best said, "There are no ongoing discussions about 'Silent Sam' at this time."
"Silent Sam," which is a bronze statue of a Confederate soldier facing North, stood at the heart of the campus of the University of North Carolina at Chapel Hill, the country's oldest state university, for more than a century. The statue carries a rifle but no ammunition, leading to its "silent" moniker.
It was torn down in 2018 following eight years of bickering and periodic defacements, which began in June 2015, when the deadly shooting at a South Carolina Black church led to the national reappraisal of Confederate monuments that would, among many other defenestrations, eventually send Charlottesville's Lee to the foundry.
After "Silent Sam" was toppled, its future status led to a fierce dispute — yet to be resolved — between the university's liberal administration and student body and the UNC System's conservative Board of Governors.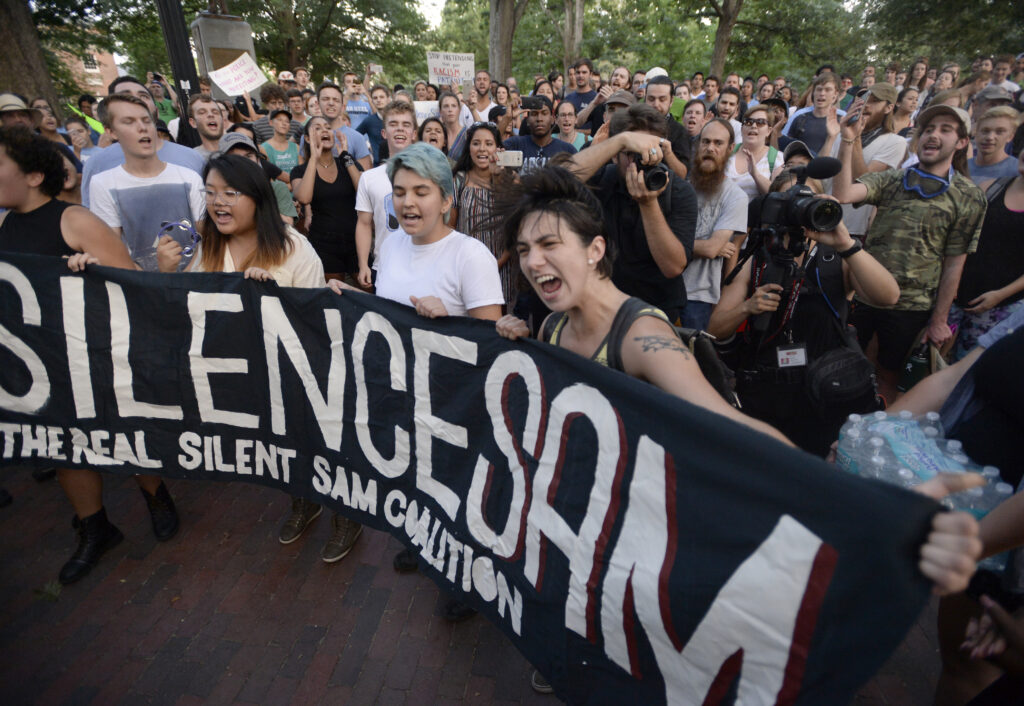 Now, documents obtained by the Sun through a Freedom of Information Act request show that in January 2019, the university paid a local construction firm more than $30,000 to move the monument's pedestal to a hidden location.
The pedestal, which had remained standing for four months following the statue's toppling, was almost as controversial as the statue. It bears a bronze plaque showing a maiden representing the State of North Carolina urging a student to drop his studies and join the Confederate cause.
The secret storage of the statue and pedestal comes amid years of tense negotiations and lawsuits centering around what the university should do with the fallen monument, the controversy over which led to the resignation of the university's chancellor in early 2019. The university's refusal, even now, to say where the statue is and what its future plans for it are raise questions about whether "Silent Sam" will forever remain in limbo.
The documents obtained by the Sun disclose the school paid $30,195.55 to a construction firm located at the small town of Zebulon, about an hour's drive from Chapel Hill, to remove the statue's pedestal. Zebulon, population 7,974, is named for a Confederate army colonel, Zebulon Vance, who later served as North Carolina's governor and senator.
The $30,000 is a pittance compared to the nearly $400,000 UNC had spent by July 2018 to protect "Silent Sam" while it was still standing, including expensive cleanings after students repeatedly splashed the statue with red paint.
That year, UNC-Chapel Hill's Chancellor, Carol Folt, supported moving the statue, but the school's lawyers ruled that state law didn't allow the university to move it. The statue's presence on campus posed a security threat, Ms. Folt said, but she also called out vandalism as an unlawful response.
The legal issues about the statue's relocation stemmed from a 2015 state law passed by North Carolina's conservative state legislature during the "renaming" period, which prohibited any "monument, memorial, or work of art owned by the State" to be "removed, relocated, or altered in any way without the approval of the North Carolina Historical Commission." Any temporarily moved object must be returned to its "original location within 90 days," the law states.
"'Silent Sam' needs to go back up [within 90 days of its removal] on that same spot. Anything short of that is giving into mob rule and anarchy, and I won't agree with it," a state senator, Thom Goolsby, said at the time.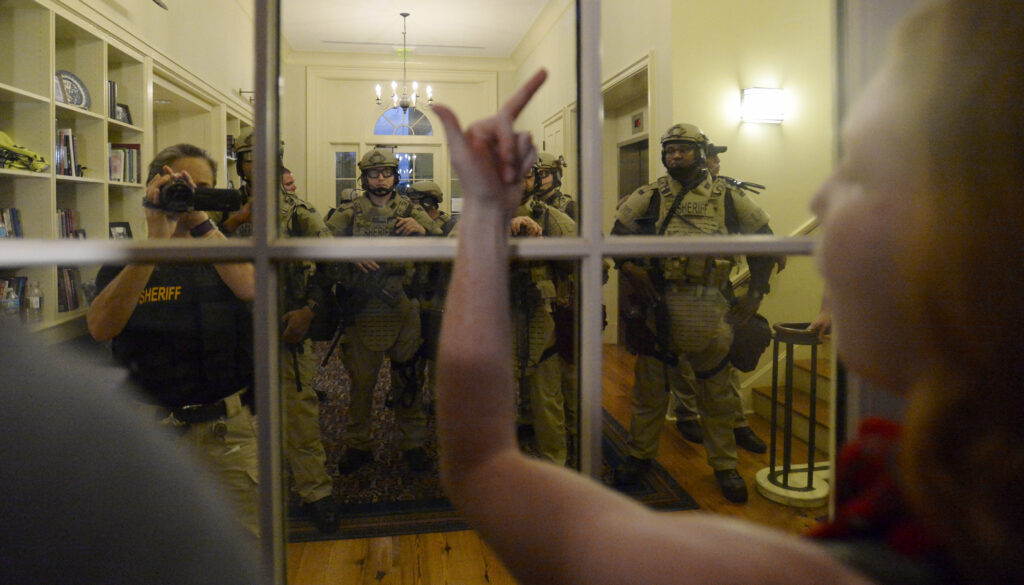 In December, 2018, four months after the statue was toppled, UNC officials decided it would be reinstalled in a new enclosed, $5.3 million "center for history and education" on the edge of UNC's sprawling campus. The plan was rejected by the conservative Board of Governors.
UNC then made a deal in 2019 with Sons of the Confederate Veterans — whose representatives declined to comment— to take the statue, but a judge ruled in 2020 that the Confederate group lacked standing to take "Silent Sam." Since that ruling, the monument's status and future remains a closely-guarded secret.
The statue, which appeared to crumple when it was torn down, was badly damaged. And before its toppling, between 2015 and its toppling in 2018, "Silent Sam" was regularly defaced, splashed in red paint as well as real blood, and covered in graffiti. At one point, the Chapel Hill police, in their efforts to protect the monument, even tried to infiltrate the anti-"Silent Sam" protesters with an undercover agent, who was quickly exposed.
Yet "there was no significant damage caused by the protests that needed repair," Mr. Best tells the Sun. Documents obtained by the Sun break down the $3,000 costs that the school paid to remove paint on the statue following vandalism during the toppling.
Aside from the racial and political issues involved, Confederate statues are monuments to treason, a history professor at Dickinson State University, Michael Patrick Cullinane, tells the Sun.
"My feeling is that this is really rooted in the history of the late 19th and early 20th century which is when these statues went up," he says. He sees them as a way of "giving the new South an opportunity to reclaim some sort of heritage or history. But in reality this is a lost cause narrative."
Many Confederate statues were put up in the early 1900s to send a message that the South could still win the Civil War, he adds. "I always saw Confederates as traitors, and I mean I think a lot of people do too in the North, in the South that's less so true," Mr. Cullinane says. "But nevertheless if we're going to talk about national unity we can't have traitors to the Union memorialized."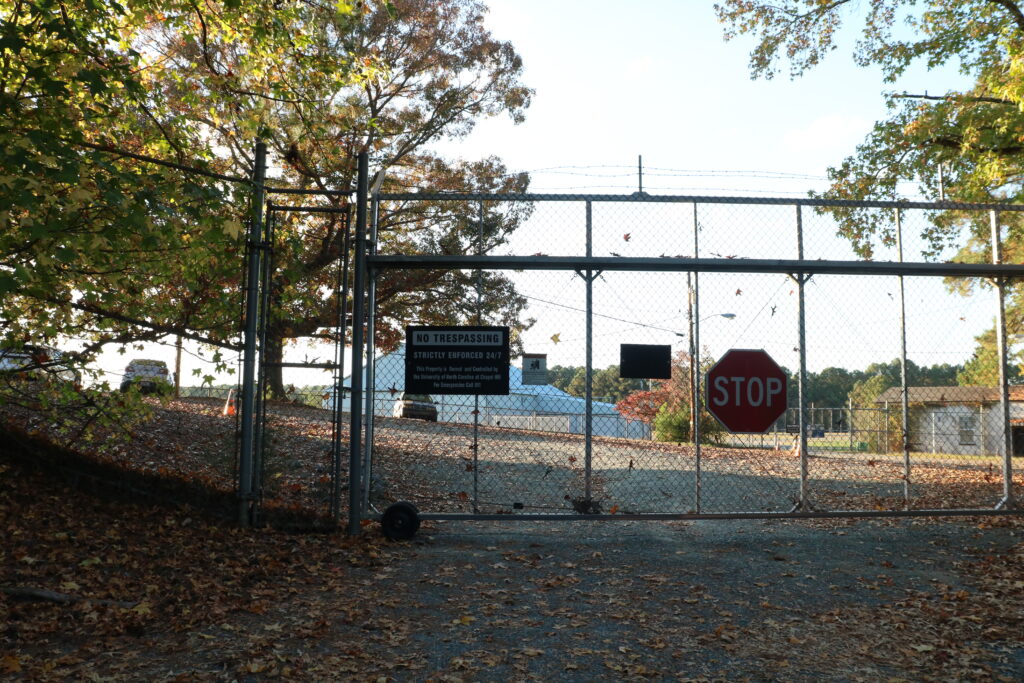 Looking at the issue through that lens "also takes some of the racial issues out of it which are clearly a political touchstone as well," he says, "and we address it really as just a simple matter of 'these people are traitors, why would be celebrating them?'"
In 2019, a UNC student said she found "Silent Sam" covered in tarps and surrounded by junk in a UNC Facilities storage yard near Chapel Hill's tiny Horace Williams Airport, which had recently permanently closed. The student, Charlotte Ix, said at the time that she found a "large, metal figure covered with a brown tarp" in the lot behind an "opaque" barbed wire fence.
"It appeared to be the 'Silent Sam' statue lying on its back with its rifle pointed towards the sky," Ms. Ix said. When UNC-Chapel Hill's student newspaper, the Daily Tar Heel, arrived on the scene shortly after Ms. Ix reported her find on a campus radio show, they found it guarded by multiple Chapel Hill police. The Daily Tar Heel concluded that the wrapped objects were indeed the remains of "Silent Sam."
The tarps and possible statue pieces now appear to have been moved from the UNC Facilities site, according to photos obtained exclusively by the Sun. The site is blocked off by barbed wire fences and "no trespassing" signs. A thorough search of the accessible property, however, showed no evidence of tarps or objects that may have been pieces of "Silent Sam."