In a Reverse of the Power Dynamics of Nixon's Visit to China, Biden Scrambles To Clean Up San Francisco in Honor of President Xi
China won't be fooled. Expect its state-controlled press to make mention of America's Pacific gateway city abandoning its citizens to live in squalor.
San Francisco is cleaning the filth from its streets in preparation for Wednesday's meeting between President Biden and President Xi. It's a stark allegory of how power dynamics between the two nations have reversed since President Nixon's historic visit.
In 1972, it was Communist China that needed to put on a show for America's leader, covering up the grim facts of its poverty-stricken system. Thousands swept streets clear of snow and litter by hand as part of their effort to win the American leader's favor.
The streets of Beijing, known in the West as Peking at the time, "are remarkably clean even if its ancient canals are dirty," a reporter for the Southam News service, John Walker, wrote. "Real man-made pollution," he said, "is all around" with "tall smokestacks of factories … belching forth black smoke."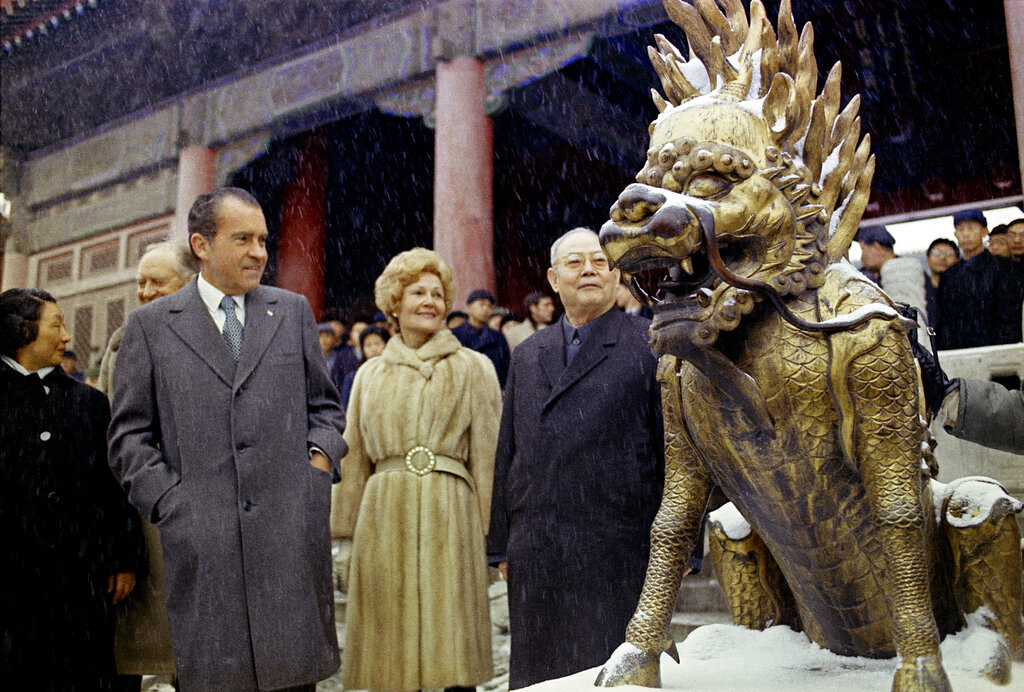 "The People's Daily," Mr. Walker said, "has been having fun" with Western efforts "to obtain clean air and water and has been categoric about the connection between capitalism and pollution."
Today, it's America that is covering its shame, but Mr. Xi will not be fooled. Expect Beijing's state-controlled media to again make mention of America's great Pacific city forcing citizens to live in squalor, cleaning up only to impress the communists.
Governor Newsom, Democrat of California, told reporters on Thursday that people were saying, "'Oh they're just cleaning up this place because all those fancy leaders are coming to town'" for the Asia-Pacific Economic Cooperation summit.
"That's true," Mr. Newsom said. Unlike San Francisco residents, Mr. Xi won't have to step over the vagrants whose tents clog sidewalks or need to follow one of the maps that helps tourists avoid human feces.
"The saddest part of this," the Republican of Arkansas, Governor Sanders, wrote on X, "is that California's leaders are showing they could clean up their streets; they just choose not to. Here in Arkansas, we're cracking down on crime, lowering taxes, and investing in communities. And we're doing it for Arkansans, not the CCP."
The comparison to Nixon resonates because he championed American democracy and plenty over state-controlled oppression and want. His dogged pursuit of a Soviet spy, Alger Hiss, as a congressman in 1948 helped propel him to the Senate two years later.
After two years in the Senate, Nixon won the vice presidency with President Eisenhower in 1952. The ticket won again in 1956, the same year the City by the Bay welcomed the last of their fellow Republicans as mayor, George Christopher.
In the generations since, Democrats have ruled San Francisco, presiding over urban decay. A resident, JJ Smith, offers "doom loop" tours of its most blighted areas, including downtown where half of retail stores have shuttered since 2020.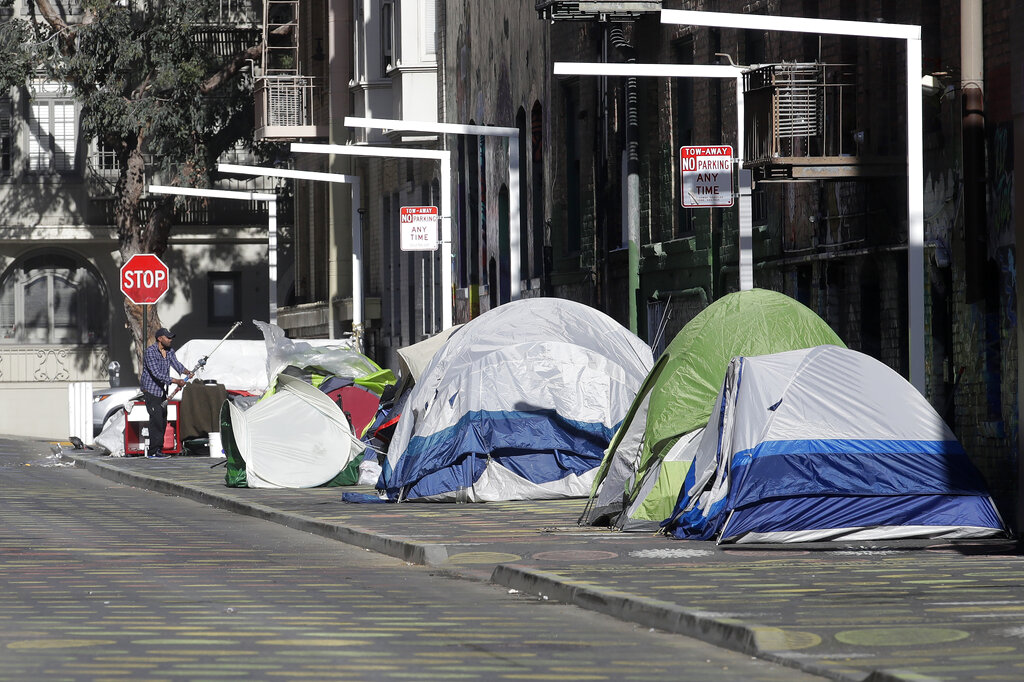 On Wednesday, Mr. Biden will not be able to brag about America's economic prowess as Mr. Nixon did as vice president in the Kitchen Debate, a 1959 faceoff with the premier of the USSR, Nikita Khrushchev.
In a conversation while touring the American National Exhibition at Moscow, Khrushchev told Nixon that his grandchildren would live under communism. The vice president shot back that the reverse would be true.
Nixon hadn't been quite so confident in his boast, he said in 1992, but America had proven him correct. Khrushchev son, Sergei, became a naturalized American citizen the year before. Khruschev's grandchildren did indeed grow up in freedom.
When Nixon won the Republican presidential nomination in 1960 but lost to President Kennedy, Khruschev thought he triumphed. Relieved, he told Kennedy that he had voted for him over Nixon, although both men were staunch anti-communists.
Nixon didn't sit on his record of being strong against the march of Marxism. In 1972, en route to winning a 49-state reelection landslide, he opened the door to Beijing, paving the way for American recognition of the nation over Free China and the one-China policy.
The saying "Only Nixon could go to China" pays homage to the 37th president as a champion of freedom over oppression. Now, Mr. Xi goes to America, and it's Mr. Biden who is cleaning the streets to play humble host — but doubts about the road he has mapped for the nation are not so easily swept away.