Why So Many Young Men Look Up to Ryan Gosling, Even When He's Playing a Ken Doll Beta-Male
Gosling's penchant for playing self-reliant, lonely outsiders gives today's adrift young men something of a role model.
The tagline in the trailer for Greta Gerwig's "Barbie" is more important than you think. "If you like Barbie, this is for you. If you don't like Barbie, this movie is for you." Highly anticipated and extravagantly marketed, the film is not only a blatant commercial for the venerable toy but also an auteurist passion project for everyone involved — in other words, it's characteristic of modern cinema.
Ms. Gerwig's films portray womanhood in an excruciatingly personal manner, and "Barbie" is no different. Many girls have played with a Barbie doll at some point in their childhood. Ken dolls, though, have never quite measured up in cultural salience or stature.
In "Barbie," Ken is played by a bleach-blond Ryan Gosling, who imbues the character with a surprising amount of depth. He, unexpectedly, is the film's greatest asset. That success, notwithstanding a role that would initially appear limited, speaks to Mr. Gosling's ability to merge his comedic timing with his proven knack for playing relatable young men.
Two dueling perceptions have thus far defined Mr. Gosling's career: In one, he is a smoldering sex symbol catering to women, having been the romantic male lead in maudlin titles "Crazy Stupid Love" and "The Notebook." Yet more notably, Mr. Gosling can masterfully play the lonely outsider, as he did when playing the Driver in Nicolas Refn's "Drive" and later portraying K in "Blade Runner 2049." Mr. Gosling has a way of commanding a mood, and his lonely outsider characters have clearly resonated with young men.
Ms. Gerwig's Ken is a doll who plays second fiddle to Barbie. When Barbie goes on a journey into the real world to address her existential crisis, Ken follows her and becomes enamored by men being the dominant gender. So he brings these ideas back to Barbieland, which immediately transforms from a matriarchy to a "patriarchy."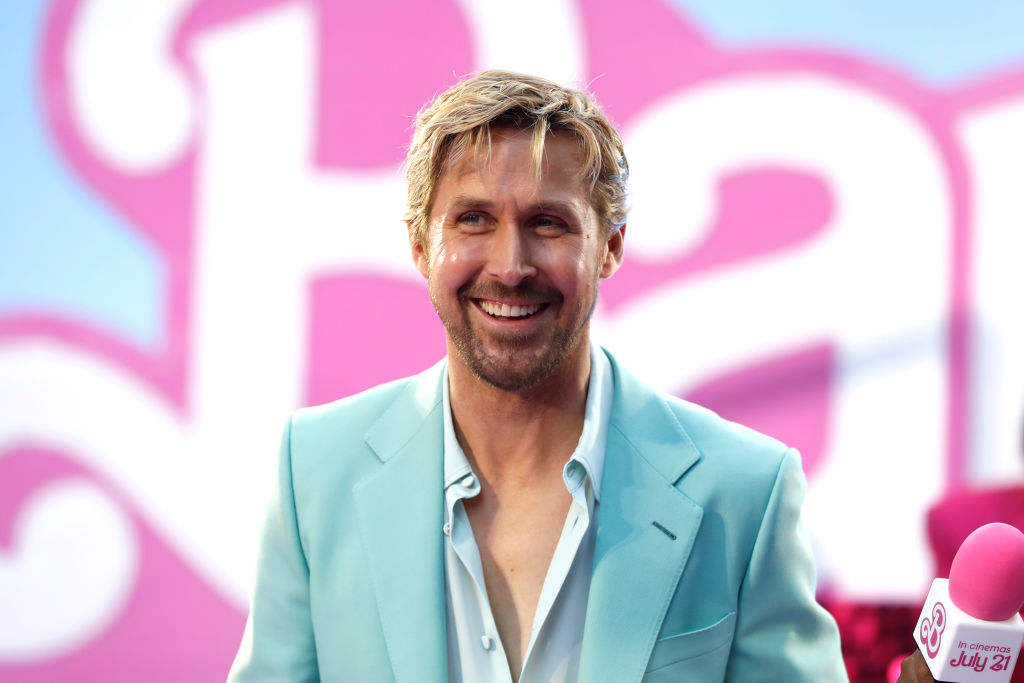 For many anti-woke pundits, this feels like a massive disappointment, while for other commentators, the overall aesthetic and story felt like a vindication of their political aspirations. Yet in reality, this pendulum swing and zero-sum approach is a logical reaction when both sexes do not feel that equality has been achieved and one gender is being marginalized at the cost of another.
Ken initially appears to be a self-conscious ditz, bordering on pathetic. Leading up to the film's release, Mr. Gosling told Entertainment Tonight that "Ken's got no money, he's got no job, he's got no car, he's got no house." This comment points to today's oft-discussed male crisis, which posits that more young men are less educated, less motivated to go to work, and more lonely than ever before. Ken too is in search of meaning and identity.
It is to Ms. Gerwig's credit that her film attends to the underlying and complicated malaise that men experience just as much as women, albeit in different forms. "Barbie" is at its best when it allows space for difference even as it underscores what is held in common.
Mr. Gosling's "no money, no job, no car, no house" character may be a Ken doll, but he's also someone with a casual assurance – and sense of irony – that guys can root for. He is more person than plastic, and just as much aspirational as anodyne. It is to his and Ms. Gerwig's credit that he's worth watching, and not just for his abs.