Comer Explodes at Democratic Colleague, Calls Him a 'Smurf,' After Democrats Accuse Oversight Chairman of Hypocrisy in Impeachment Probe
Mr. Comer went on to insult his Democratic detractors as 'dumb, financially illiterate people' and called Congressman Dan Goldman, an heir to the Levi Strauss blue jeans fortune, 'Mr. Trust Fund.'
The chairman of the House Oversight Committee, Congressman James Comer, exploded at his Democratic colleagues on Tuesday after they alleged that he is guilty of the same kind of intra-family loan scheme that he has accused President Biden of perpetrating. This comes as House Republicans have accelerated their impeachment probe into President Biden, with an impeachment vote by the full House possible as early as the end of this year.
Mr. Comer's outburst came on Tuesday during a hearing of the Oversight Committee during which Congressman Jared Moskowitz, a freshman Democrat, accused the chairman of having once loaned his brother $200,000. Mr. Moskowitz claimed this made Mr. Comer a hypocrite, as House Republicans have focused on a $200,000 loan that Mr. Biden received from his brother James as evidence of the Biden family's "very organized criminal enterprise" which funneled "laundered" money from foreign interests to the elder Mr. Biden in the year after his vice presidency.
Mr. Comer's loan — first reported by the Daily Beast — has been a target for Democrats, especially after the chairman subpoenaed Hunter Biden and his uncle just last week. On Tuesday, he unleashed on those Democrats.
"Only dumb, financially illiterate people don't pick up" on the differences between the loan he paid to his brother and the money the president received. "This company, which I financially disclosed, holds properties. It manages over a thousand acres of land for hunting purposes. … I didn't get wires from Romania, China. My family doesn't get wires."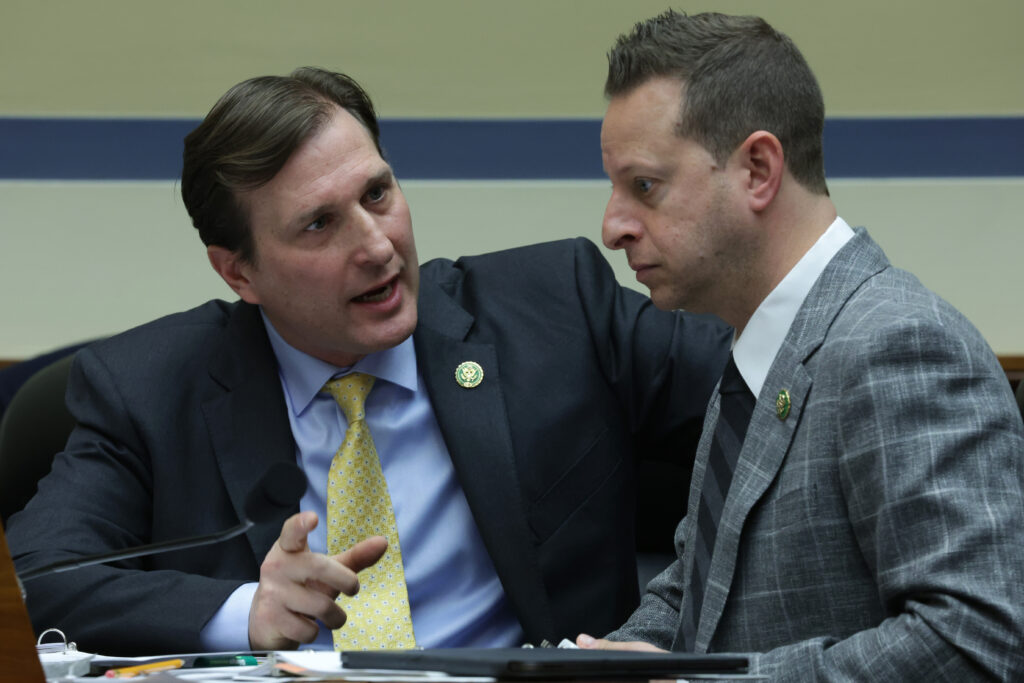 Mr. Comer was directing his ire at Messrs. Moskowitz and Goldman, the latter being one of the wealthiest members of the House as an heir to the Levi Strauss blue jeans fortune.
"You and Goldman — who is Mr. Trust Fund — continue to try to discredit me," the chairman said. When Mr. Moskowitz tried to reclaim his microphone and continue his line of questioning, Mr. Comer yelled, "No, I'm not going to give you your time back! Stop the clock. … You look like a smurf here, just going around and all this stuff."
Mr. Moskovitz was wearing a blue sports coat.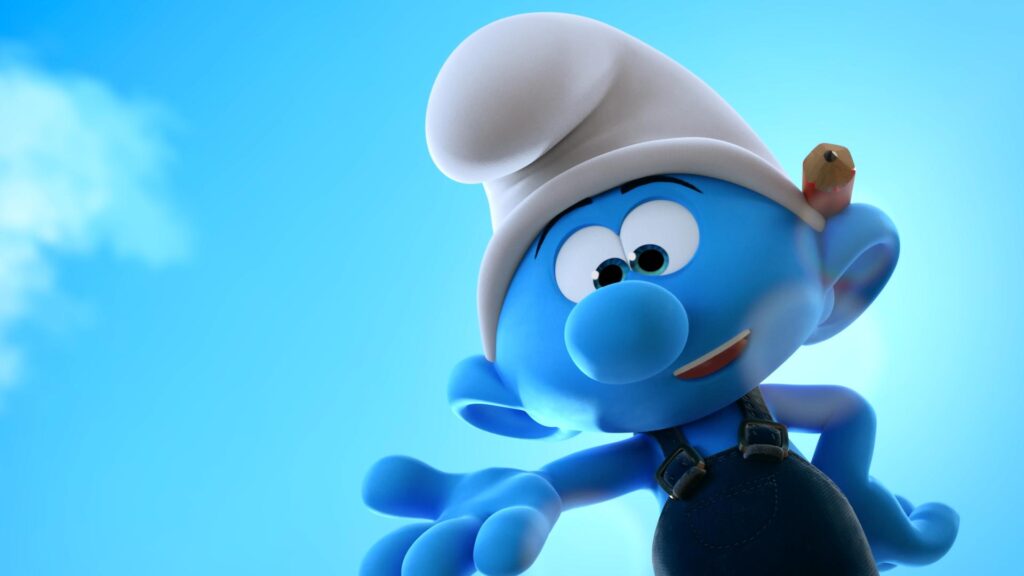 "You continue to spew disinformation. You discount an investigation of public corruption that this committee is doing!" Mr. Comer continued.
Mr. Moskowitz then fired back at the older member: "You go on Fox News and say 'loans and deals are a way to evade taxes.' We don't know if that's what you're doing!"
"Your word means nothing!" Mr. Moskowitz continued. "Perhaps maybe you should sit for a deposition."
When Mr. Comer subpoenaed the first son and his uncle last week, he posted a video online of himself signing the documents. In reply, Mr. Moskowitz posted his own video of himself signing a mock subpoena for Mr. Comer to answer questions about the loan he sent to his brother. "It has been reported that Comer also loaned his brother $200k," he wrote. "We fully expect James to comply."
Mr. Comer told the Sun last week that "We have a lot of questions about many transactions. We want to know what these shell companies were, why these foreign nationals were wiring millions and millions of dollars to the Biden family, and what the Biden family did in return for the money, as well as what was Joe's involvement."
"This is one of the most corrupt families we've ever seen in political history," he said. "With the money laundering, the Foreign Agent Registration [Act] violation, tax fraud, and Joe Biden didn't know?"
The chairman of the House Judiciary Committee, Congressman Jim Jordan, told Fox News on Sunday that he expects the depositions to be wrapped up by the end of the year and the articles of impeachment against the president could be introduced in January.