'Survivor' Host Jeff Probst Has Had It With Dropouts on His Show: Do the Season 45 Culprits Fuel the Image of Millennials as Quitters?
'I want to declare right here on your show that, from this point forward, if you're a 'Survivor' player and you quit, your torch will not be snuffed. That's over. To get your torch snuffed, you got to play the game,' Mr. Probst told 'Live With Kelly and Mark.'
"Survivor" host Jeff Probst is changing the game for future players after two of his carefully curated reality show contestants called it quits mid-show. And as both of the Season 45 stars just so happen to be millennials, it begs the question: does their dereliction of duty fuel the pervasive image of millennials as quitters?
For those unfamiliar with the CBS show "Survivor," which debuted in 2000, it is one of America's longest-running reality TV series. Contestants are stranded on a remote and exotic island where they survive the elements as they attempt to "outwit," "outplay," and "outlast" each other for the title of sole Survivor and a prize of $1 million. In every episode, at least one player is "voted off the island" by their fellow contestants at a tribal council.
Yet the current season, set at Fiji's Mamanuca Islands, has seen Hannah Rose and Sean Edwards, 33 and 35, respectively, choosing to leave the game by asking their tribemates to vote them off the island. It's a move that, understandably, has disappointed the show's longtime host and superfans around the country.
"Quitters, man," Mr. Probst said on an episode of "Live With Kelly and Mark." "Yes, two people quit. The truth is, over 45 seasons, less than one percent quit. So, it's pretty remarkable people actually do it."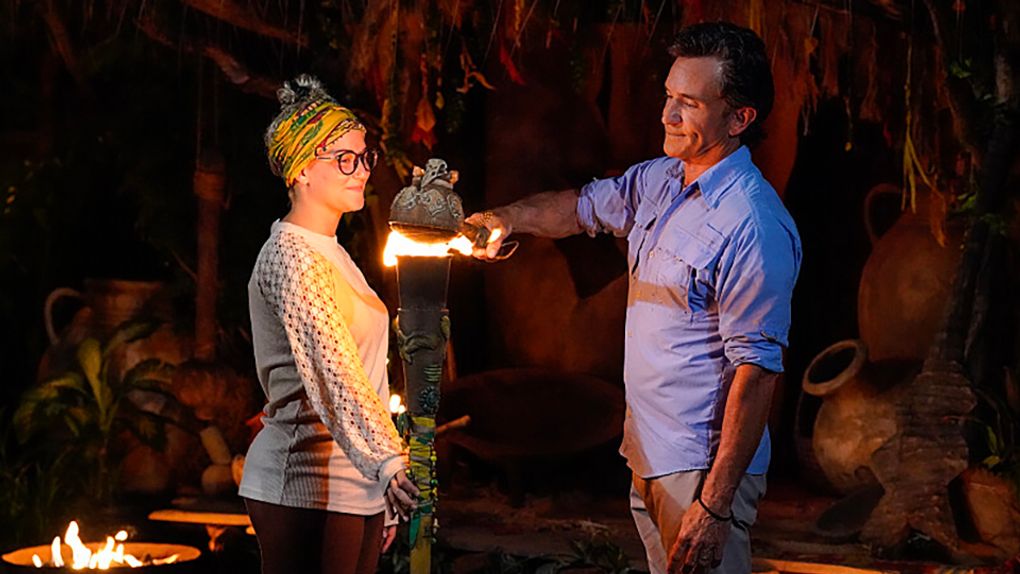 As a result of this season's dropouts, Mr. Probst made the announcement that future contestants who quit will no longer have the opportunity to partake in an iconic ritual that many of the show's superfans dream of if they can't win it all — to have the torch that symbolizes their life in the game being ceremoniously put out by Mr. Probst.
"I want to declare right here on your show that, from this point forward, if you're a "Survivor" player and you quit, your torch will not be snuffed. That's over. To get your torch snuffed, you got to play the game," Mr. Probst explained. "You don't get the moment if you quit, I think. I think I need to be a little harder on that."
Certainly, there's no definitive connection to be drawn between these two indolent players leaving a reality TV series and the alleged tendency of millennials, more than other generations, to capriciously quit their jobs. Yet the actions of these two castmates from one of the most highly watched shows in America could be seen as reflective of this larger trend.
Just last year, Fortune reported that "The Great Resignation has seen workers of all stripes leave their jobs. But millennials are proving particularly flighty. About two-thirds of bosses say that generation of workers has the highest churn rate in their companies, according to a survey of 72 executives whose firms employ, in total, about 400,000 staff."
A more recent survey by PwC, one of the "Big Four" consulting firms, found that Gen Z employees made up about 35 percent of those wanting to quit in the next 12 months, and millennials — aged 27 to 42 — made up another 31 percent.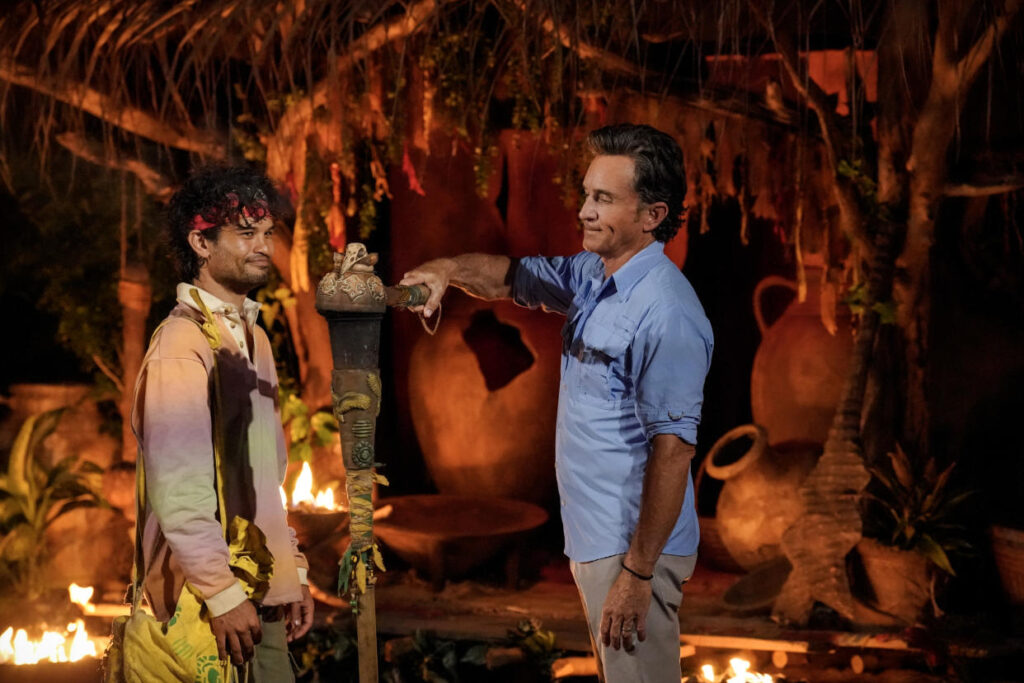 In other words, there still seems to be a considerable number of millennials not wanting to commit themselves to one job long-term. Moreover, millennials still haven't moved away from their stereotype as "the job-hopping generation."
Yet, is quitting necessarily a bad thing? When it comes to "Survivor," there are plenty of people quick to criticize the move to bow out of the show.
"Absolutely reprehensible that we've had 2 players quit in an era where there's more super fans applying than ever!" one X user wrote after Mr. Edwards's departure this season.
Others, however, have pointed out that the judgment coming from viewers does not seem all that fair. In a conversation with Ms. Rose, who is a Johns Hopkins School of Education alum, an interviewer from Johns Hopkins commended her for having the "self-awareness" to listen to her body when it was begging her to quit.
"It wasn't that my head was saying, 'You can't do this Hannah.' If anything, my head was telling me all the reasons to stay in the game," Ms. Rose explained. "My body, however, said, 'Absolutely not.' It was a mix of anxiety and complete deprivation — the episode didn't show the monsoon we braved without a shelter, how I had absolutely no food except for a couple pieces of coconut and papaya, or the fact that I didn't sleep one minute on that island. My body was saying, 'Nope,' so I listened to that."
Similarly, there are many people who speak positively about the millennial workforce knowing when to bow out. One LinkedIn user within the Gen X generation talked about "the quiet quitting phenomena" within the millennial generation as well as Gen X. He says workplaces need to offer a better alternative to quitting by "focusing on burnout and wellbeing at work."
"What many of us learned from going through the pandemic is that happiness matters more than we realized," he wrote. "If we are stressed, depressed, and anxious, then we can't focus on work, school, or anything else. Work is not the end goal, happiness is. If work provides too much stress and not enough joy, then quiet quitting looks like a viable option."
Millennials, themselves, have been happy to share the positives they've taken from quitting their jobs, as well. In an August 2023 article, Business Insider spoke with three millennials who decided to shift from high-paying corporate careers to ones that granted them more gratification. One job switcher described his new work as "beyond satisfying." In his current role as founder of Nothing Ventured Vans, a custom-van-conversion company, Adam Parmer reportedly makes just one-fifth of the salary he left behind.
"My quality of life, job satisfaction, and overall life-work balance has been greatly improved," he said. "Your professional life can have many different chapters… 'Success' is a constantly evolving, moving target."