Why Are BMWs So Awkward?
With bland vulgarity and garish grills, BMW is losing many Western buyers and not building a next generation of avid fans
In May, at this year's Villa d'Este Concours at Cernobbio, Italy, BMW unveiled the "Concept Touring Coupe." A shooting-brake version of their Z4 sports car, it's a staggeringly elegant car in and of itself, but also a touching tribute to the 1997 Z3M, designed by Marcus Syring.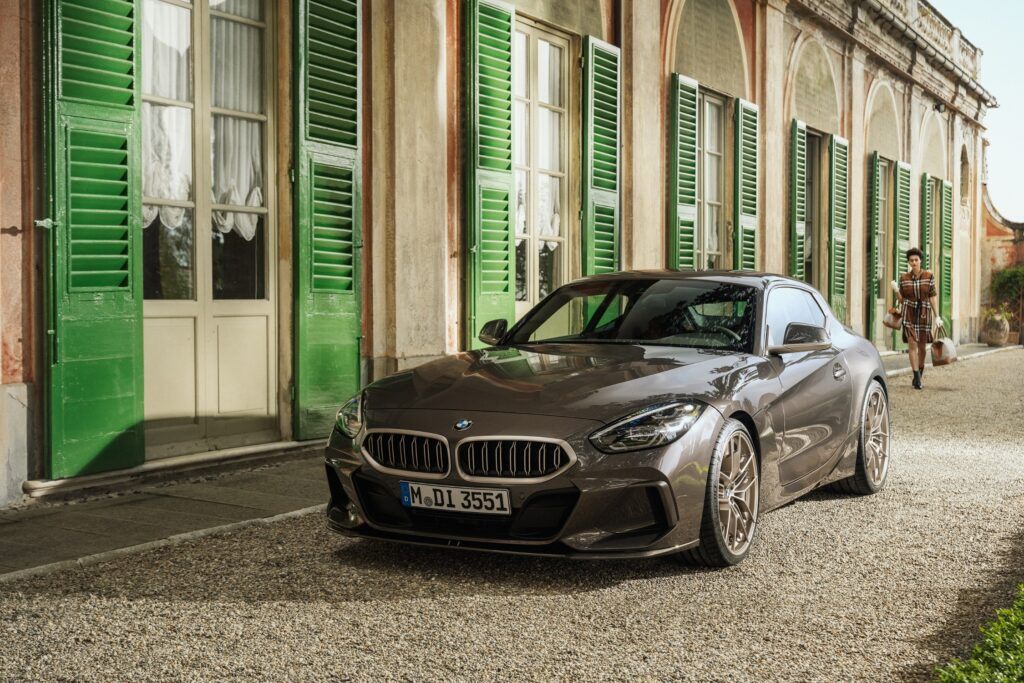 Dubbed the "clown shoe" for its odd wagon-coupe proportions, the once loathed car has become beloved over time. It's one of the only "shooting brakes" to reach production — two-door coupes with a hatchback. However unusual, the raised rear and classic sportscar curves are reminiscent of high-tailed 1960s race cars and connect with BMW's history of sporty wagons.
By recalling this daring, forward-looking, twenty-year-old design, BMW sought to remind attendees that they can design timeless, beautiful cars — and, given BMW's latest production cars, they sure needed the reminder.
Concept cars serve three functions. The first is to preview upcoming models in a more stylish, airbrushed way than production. The second purpose is to let car designers go wild and interpret the brand signatures in a more abstract, playful way for morale and marketing.
The final reason is just to remind potential customers how good a brand can be: how beautiful and technically impressive brands can make their cars, some of which appear heavily diluted in their production offerings. Cars of this third kind tend to be drivable concepts of technically feasible sports cars — like the Touring Concept — which don't make financial sense to reach production.
However, the classically beautiful Touring Concept hasn't served its intended function of showcasing BMW's design expertise. Instead, it's put a spotlight on how hideous BMW's current range is.
The prior generation of M2 was never pretty — nor was its predecessor, the 1 Series M — but these were BMW's smallest, cheapest sedans, turned into overpowered drifting machines, and their absurd, muscular look fit their character. They look like budget cars with steroid abuse issues because they fundamentally are.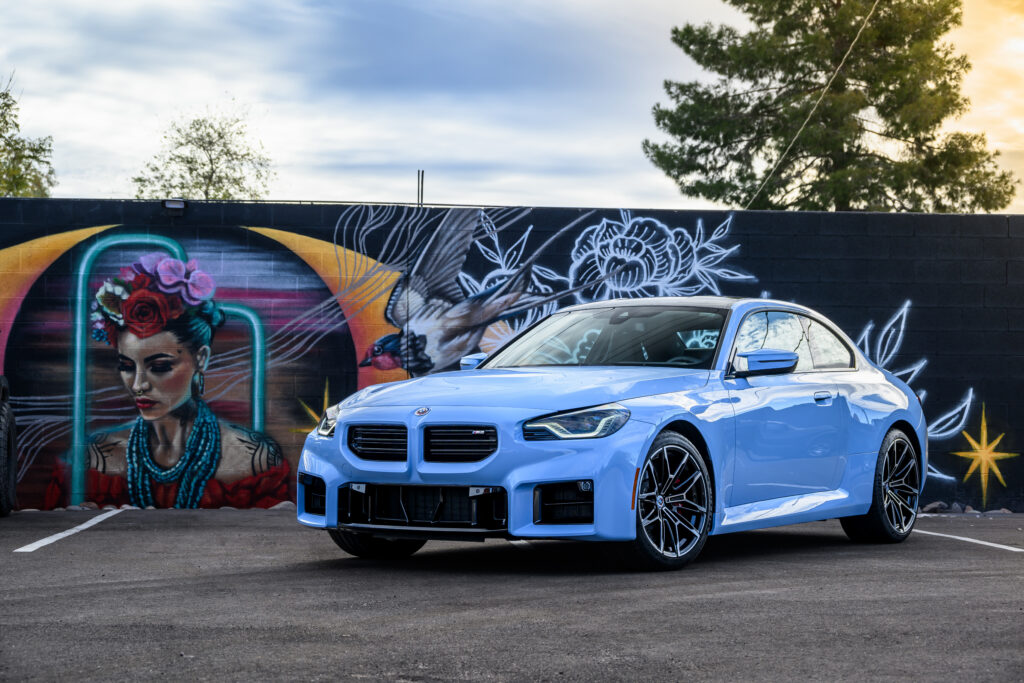 Yet the new M2 is just awkward. BMW took the moderately handsome standard 2 Series and slapped on it a more vertical grill, uglier headlights, and bulbous bumpers. It's terribly overdesigned, reminiscent of the last generation, boy-racer Honda Civic Type R, and is mechanically inferior to its predecessor. It looks confused because it is.
Then there's the new M3. Souped-up 3 series sedans have been some of history's greatest performing and looking sports saloons, and you initially think the latest generation continues that legacy.
It has a sleek, athletic profile with fantastic muscular haunches — but also pointed headlights and an enormous, vertical bucktooth grill. It has the face of an enraged, engorged rodent. There is now a thriving market in replacement, smaller grills.
Similarly, the new 7 Series sedan looks great in profile — 1960s executive saloon, ala the Mercedes Benz Pullman, meets menacing 1980s muscle car. And then you reach the front, where two long horizontal headlights meet a thin, tall waterfall grill.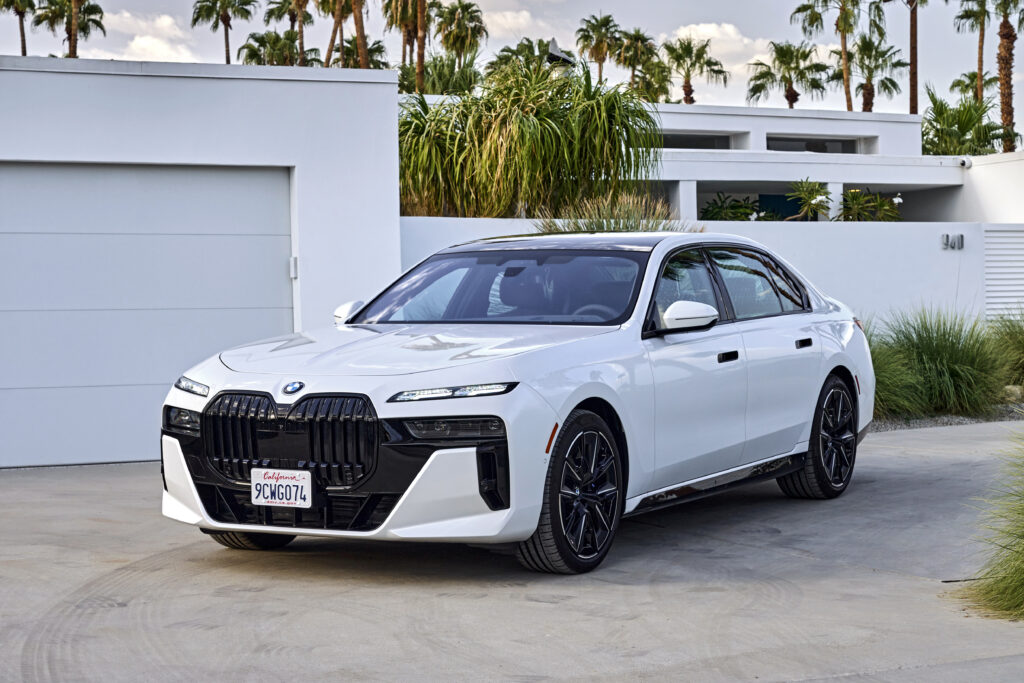 You can ignore this for an all-black version — particularly with the better M-trim bumper. Yet, in a perverse attempt to compete with the similarly tasteless Mercedes Maybach line, BMW has advertised this car in a range of two-tone paint options.
And then, finally, is the XM. This takes the headlight-grill combination from the 7 series but throws it onto a bulbous, malformed SUV. It's ugly at a distance and even worse when you look at the details.
Consider, for example, the contrasting signature line, which arcs from the side window profile along the doors. It doesn't neatly trace the windows, nor does it connect with some larger curvature on the profile. It's just there. The door handles aren't even hidden in it, which jut out below.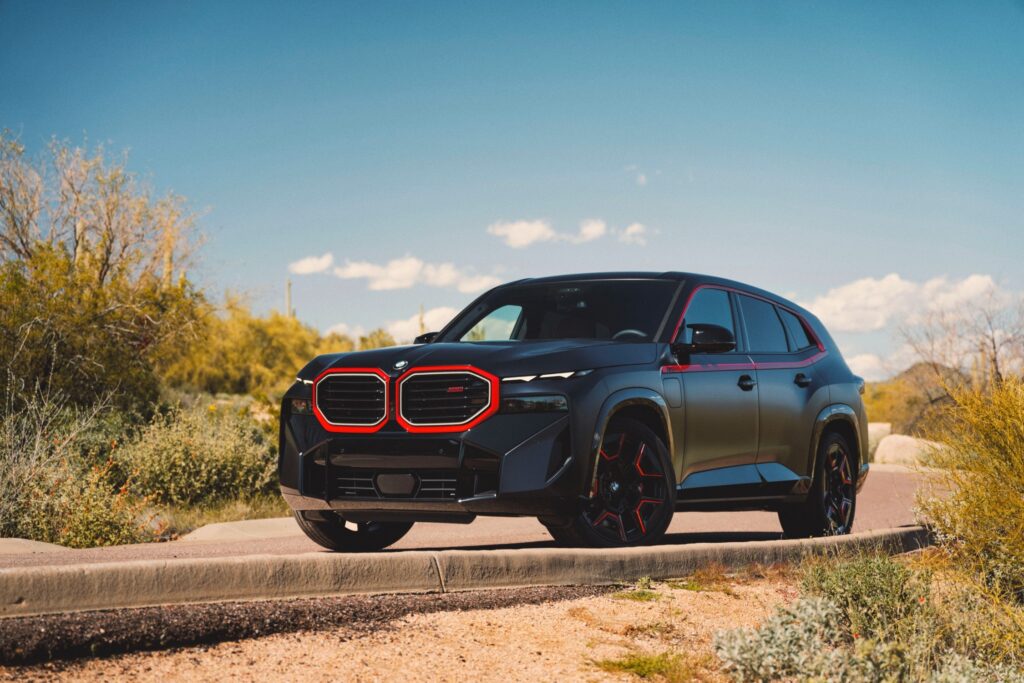 The imaginatively titled Label Red trim adds red lines around these most questionable styling elements, including the grill. This is the automotive equivalent of, quite literally, putting lipstick on a pig.
The only compliment you can give their latest designs is a decidedly backhand kind: the cars aren't bland. This has been the case from 2010 onwards — and, just like their current turn towards ugliness, this was a deliberate decision.
BMW's board wanted boring cars from the then newly-appointed Design Director, Adrian van Hooydonk, to win back aesthetically conservative customers turned off by the daring designs of his predecessor, the American designer Chris Bangle.
Mr. Bangle had remodeled the BMW range in his own highly distinctive "flame surfacing" design philosophy, inspired by Deconstructivism and the work of Frank Gehry. Much like the Z3M, these models had a mixed to negative reception on release — and the rear of the E65 7 Series still looks horrid. Most have aged wonderfully, though, particularly his 5 Series saloon, 6 Series coupe, and Z4 sports car.
They're novel and interesting designs, but still follow classic rules of proportion and visual balance and keep the visual signifiers of BMW. They all had kidney grills; they all had double headlights; and all kept the signature Hoffmeister kink, on the C pillar.
The best Bangle designs — and the Z3M — have aged well, despite their initial polarizing reaction, because these were new, interesting ideas that still respected classic BMW design principles.
Mr. Hooydonk's current range is none of these things. It's car design as bland vulgarity, throwing out classic BMW signatures in favor of "new" ideas because it's "bold." For what it's worth, slapping enormous and garish grills on messy designs is not novel. It failed for American automakers in 1958 and for Lexus in the 2010s, so it's not surprising that the third time wasn't charming either.
Yet BMW knows that. And its current, ugly design language is not without purpose.
BMW used to be defined by driving dynamics: excellent engines powering its cars through the rear wheels. Over time, though, the automaker has changed — hoping to become less reliant on enthusiast drivers and draw in fleet and family customers — and it needs to continue doing so to survive in the electric era.
BMW's signature design element — the "kidney grill" — is unnecessary without internal combustion, and so BMW's design department has tried to make it more abstract, as a purely visual element. In the future, the only practical function of this grill will be to hide the cameras and black plastic sensors necessary for self-driving capabilities; and make BMWs stand out from mouthless Teslas.
The second reason for BMW's current garish design language is simple: Communist China. The largest car buying market — particularly for premium, electric vehicles — is not based at Cernobbio but at Beijing, and Chinese car buyers associate large, chromed-out waterfall grills with luxury.
Rather than compete directly with its European rivals — who continue to lose market share there — BMW has modeled the 7 Series to compete with the car of choice for Chinese executives, the Hongqi H9.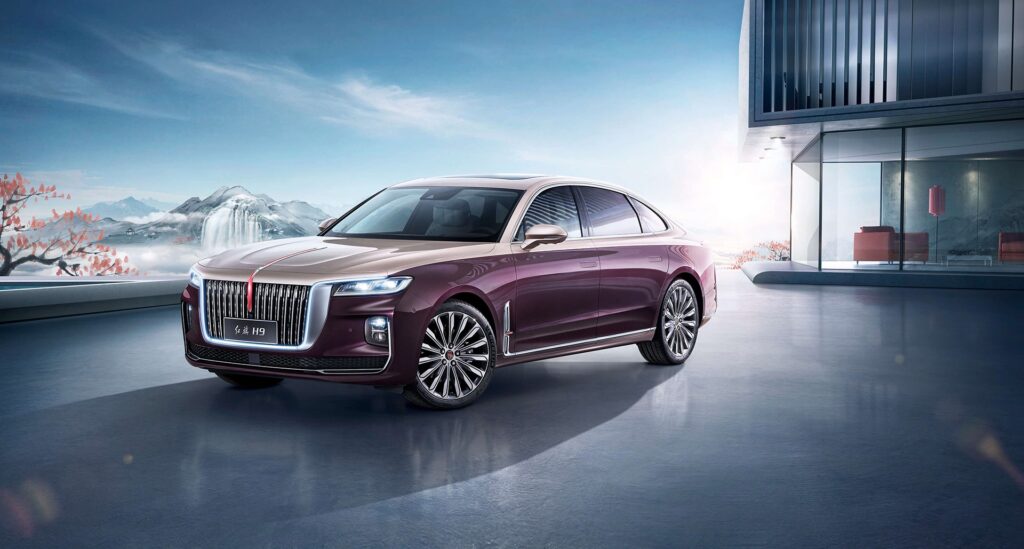 Will this work? I doubt it.
Chinese electric cars continue to improve rapidly, and jingoism and government subsidies will only make them more appealing to local customers. Meanwhile, BMW risks losing its traditional customer base of performance-minded Western buyers, and young petrolheads may have little reason to become fans of the brand.
Even the gorgeous Touring Coupe concept can't change that.