You're Wrong About the Best Sneakers of the Year — So Far
Fashion publications are thinking about what makes a 'best sneaker' all wrong — and missing out on the real gems.
As we enter the second half of 2023, many lifestyle publications release their round-up pieces, listing the best films, songs, albums, and so forth released so far this year. It's a good format — it works well with SEO, pulls in readers, and turns their eyes away from the newest, splashiest thing towards that which should be reconsidered and appreciated.
However, these pieces are also vulnerable to group-think and social expectations — and nowhere is this seen more clearly in "Sneaker of the Year" lists. The shoes are recommended as objects in and of themselves, without consideration for their place in an outfit, and "hype" outranks quality and value.
As such, these lists all read the same, recommending shoes that will age badly — both aesthetically and literally if you buy a pair.
The pinnacle example of this is the Tiffany & Co Nike Air Force 1. They are a black pair of Uptowns, and their significance solely derives from the collective perception that they are valuable. Yet they're not.
Similarly, though the Nike Vomero 5 and Adidas Samba are great shoes, they're the trendiest shoes of the moment. What is the point of recommending them? Plus, they're more expensive and less available than they will be in a year.
Similarly, general release Nike Dunks and New Balance 550s are very nice, popular shoes, but their material quality is far below what their prices would justify. These shoes are all made with "action leather" — a thin layer of leather coated with a thick, creasable laminate — so age poorly and quickly.
This — alphabetically sorted — list is a rejection of the norm and an attempt to be more useful. The shoes here are beautifully designed, made with quality materials, at fair prices, and pair with a wide range of outfits. Some may not reach the end-of-year list — after all, we still await the J Balvin collaboration Jordan 3 and the gold and black variant of the Adidas Crazy Infinity — but you won't regret buying any of these.
Adidas Rivalry High & Rivalry Low 86: Cream, and Cream and Grey
Adidas has been going through a rough patch. Their chief collaborator became America's leading mentally-ill Nazi sympathizer, and their other creative partners haven't filled his void. Jerry Lorenzo — of luxury label Fear of God — is releasing an Adidas collection later this year, but those shoes will be limited, expensive, and have already been delayed.
Adidas originally intended to release a range of their own in-house designs alongside the Fear of God collection but — with the delays — were forced to quietly release them to little attention. And they're great.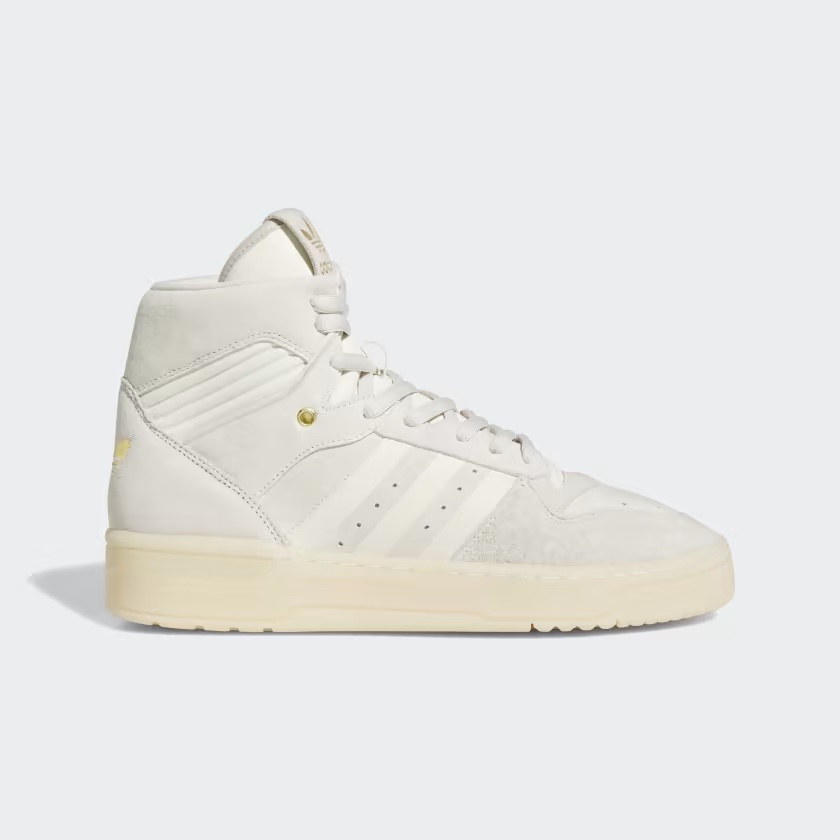 Coming in a cream High Top variant and the gray and cream Low 86, the new Adidas Rivalry line is everything you want in a great sneaker: inexpensive, extremely stylish, characterful yet simple, and easy to pair with an almost endless range of outfits.
For something a bit more fashion-forward, consciously retro, but still inexpensive and flexible, I would also recommend the Campus 00s.
Aliveform x House of Errors TOPO-1 "Blossom"
A fashion item can sacrifice practicality for style if the price is not ludicrous and it is a true statement piece. Sneakers rarely fit both camps — nobody is shocked by a neon-pallet running shoe — but the TOPO-1 by Aliveform and House of Errors truly does.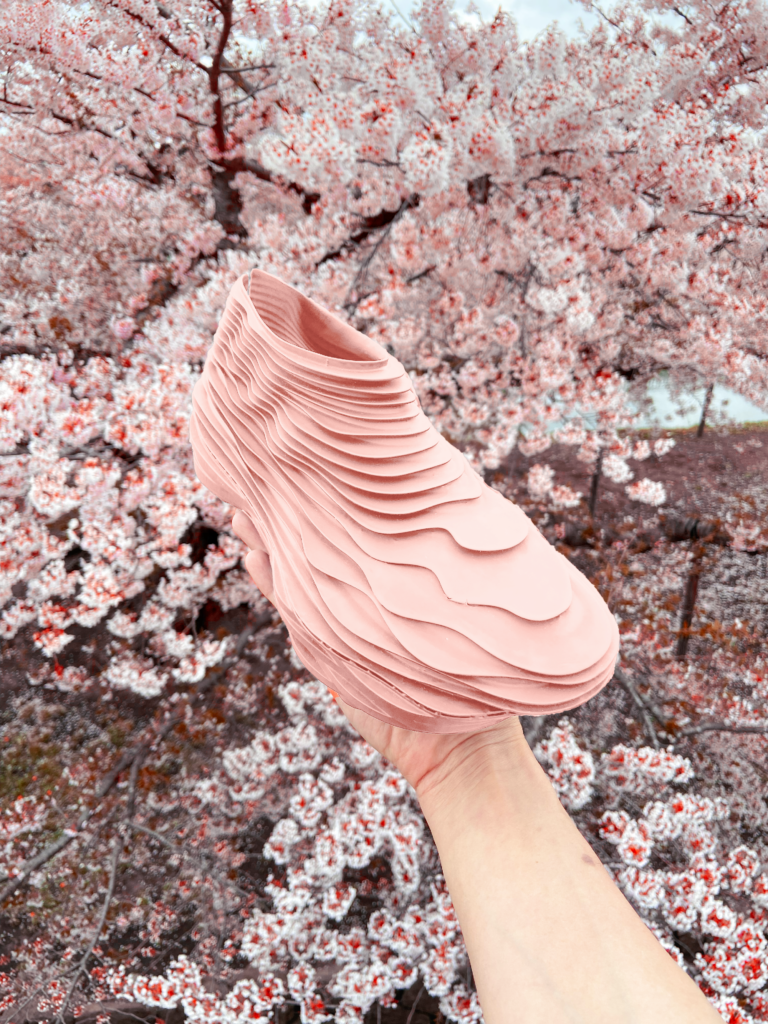 A 3D-printed high-top sneaker made using a resin printing process, the sculptural, fashion-forward footwear is inspired by topographic maps and has a form simply unproducible through conventional injection molded foam. I own a pair in the Japan-exclusive "Blossom" colorway — inspired by cherry blossom trees — but the black colorway also looks fantastic. I would also recommend Aliveform's Armis Mid — a Chelsea boot-inspired high-top, inspired by plants.
Comme des Garçons x Nike Terminator High Navy
Last year, Nike brought back the Terminator High — an underappreciated, classic 80s basketball shoe — only to ruin it by making them out of the worst, cheapest-feeling action leather.
Thankfully, Comme des Garçons stepped in to solve the problem, releasing a collaborative Terminator three pack in the classic college colors — red, blue, or black over white — made out of high-quality leather. The only problem is that, being Comme des Garçons, they priced at an outrageous $260.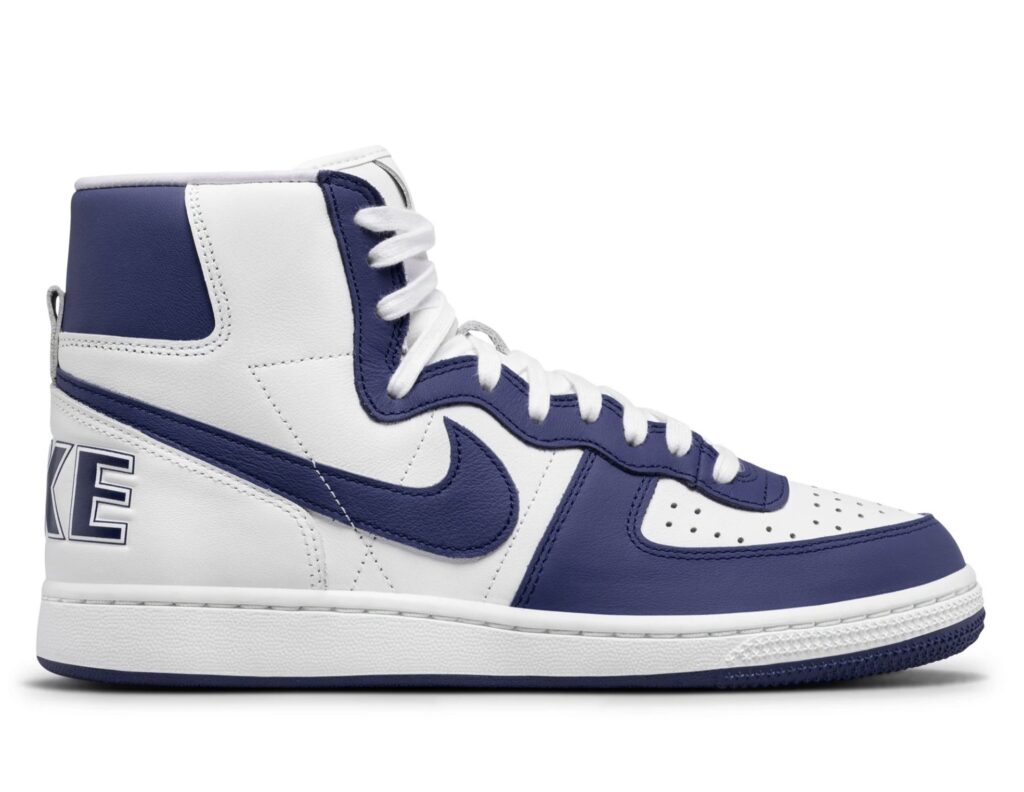 However — being Comme des Garçons — they are now on sale at half price. Those looking for a retro, 80s basketball sneaker have no better choice.
Kith x Salomon XT-6 Light Blue
Kith and Salomon have spent the last few years at their all-time popularity height. As noted, trendiness is typically a bad thing for consumers, but it also can allow companies to release great products that would otherwise be commercially unviable.
Case in point: Kith took a GORE-TEX lined version of Salomon's excellent XT-6 and chose to release them in a range of pretty, light colors, with the winter sky blue being the standout.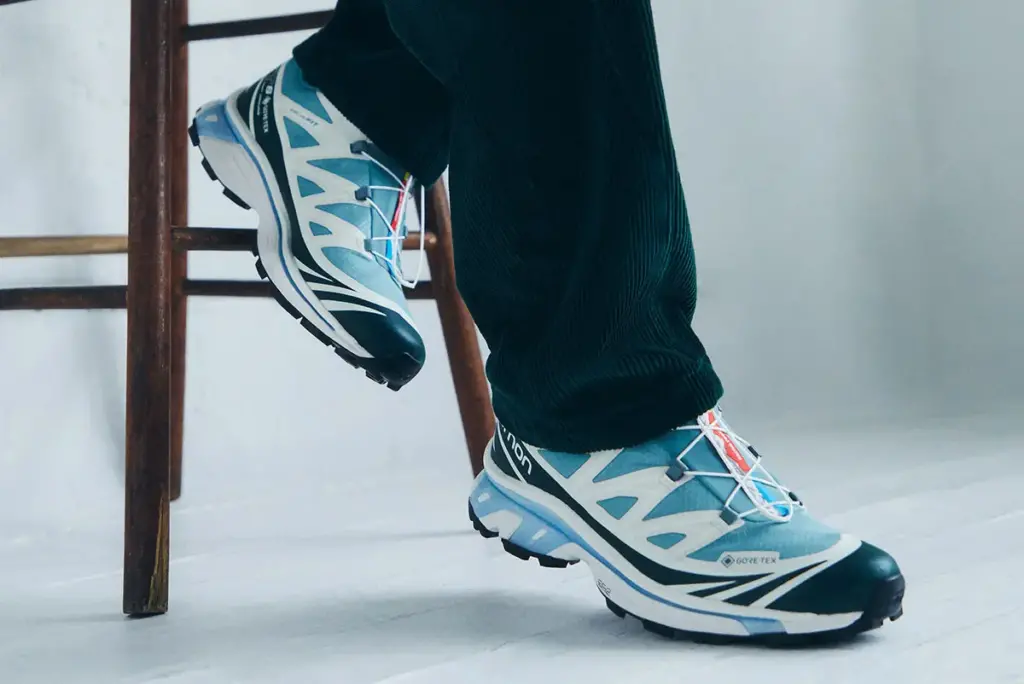 Water-resistant sneakers are a great purchase, particularly for the autumn and winter, but the best options — namely, the Nike ACG Mountain Fly — only come in heinous colorways or all black. These are the rare exception, bringing a light, stylish look that can't be ruined by dirty sleet or mud.
And yes, these weren't released in 2023, but at the very end of December 2022, that meant they weren't featured in any "Best of 2022" sneaker lists, and they deserve their flowers.
Mr. Bailey x Zegna Triple Stitch
With a limited release last year, Mr. Bailey's take on Zegna's Triple Stitch finally got a mass release this year; and they're the rare pair of designer sneakers that justify their price — for the right buyer.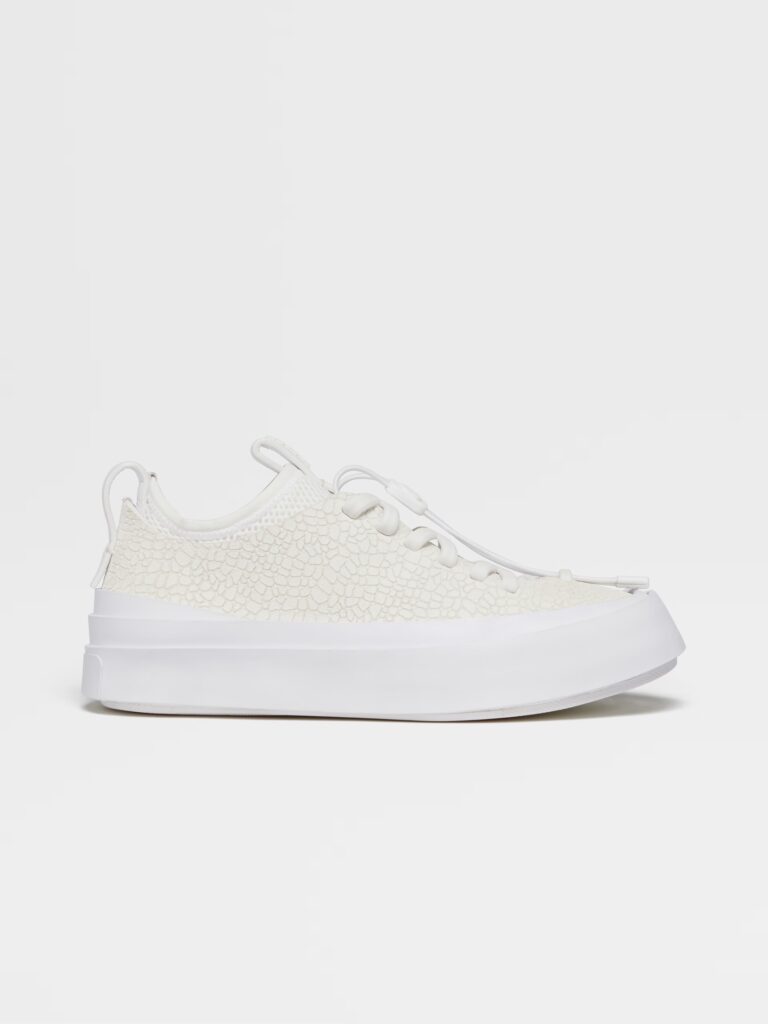 Inspired by Zegna's history with leather-work, a single band of leather wraps around and around the cracked leather upper of the shoe, forming a layered, single-piece outsole and midsole. Zegna is one of the few luxury brands whose craftsmanship is worth the label, and these have a truly distinct, elevated look that takes time and attention to construct. They cost $1290 — yes, you did read that correctly — but for the luxury sneaker buyer, they're certainly the best choice.
New Balance 990v6 "Grey Day" and "Limestone with magenta"
Chunky sneakers are not a passing trend but, rather, a newly popular shape with strong staying power. The advantages of them are obvious. They're comfortable but familiar, can be material without being ostentatious, and are casual but can work for a range of occasions.
New Balance has dominated this lane for decades, and their 990 v6 is their comfiest, most stylish take on it yet. The new Action Bronson collaboration pairs have garnered much attention among the sneaker world but are garish and somewhat uninteresting. By contrast, these two general release pairs are the ones to go for.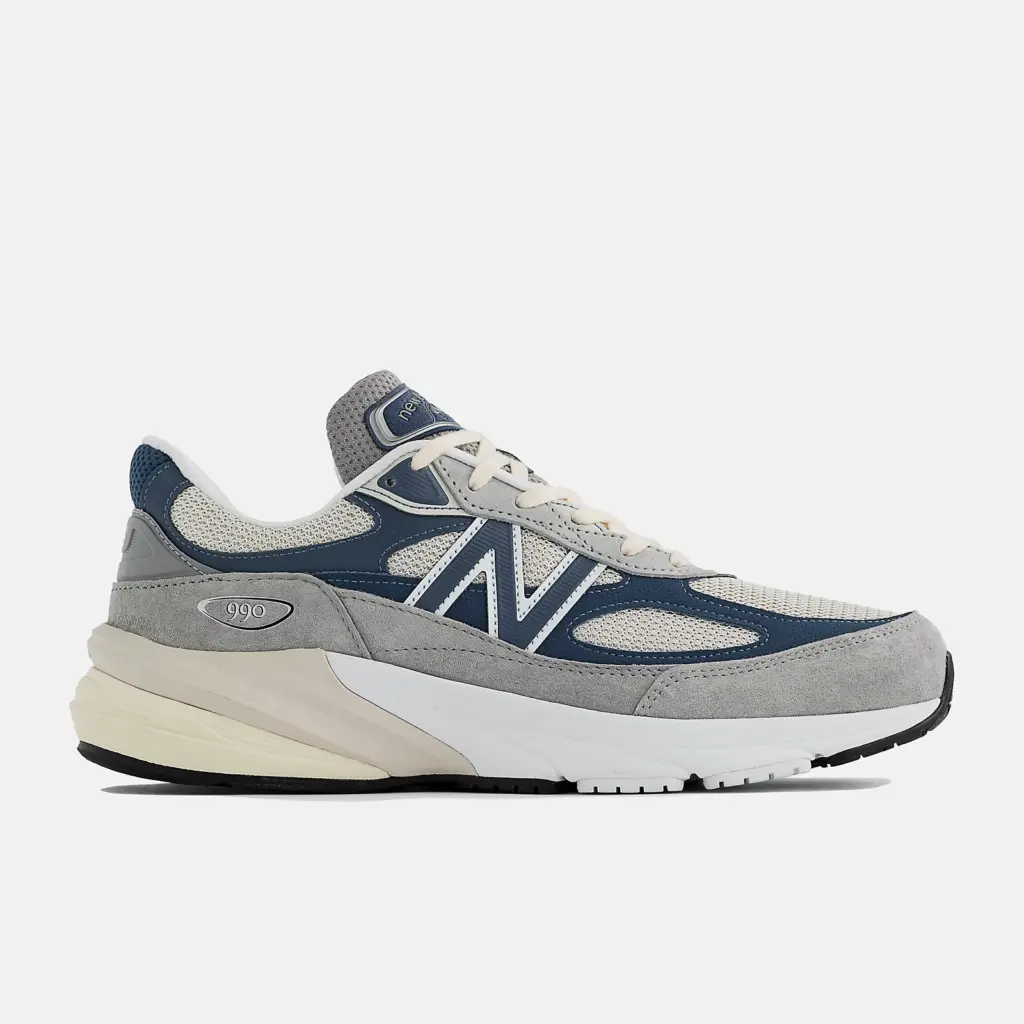 The former, "Grey Day," elevates the classic gray look with the addition of navy and cream panels, giving it a slightly vintage but still contemporary look. The latter takes after classic running shoes and carefully splashes pink and purple panels on an all-over cream pair. It has a 90s retro look whilst still being chic and modern, and both colorways have plenty of character whilst being extremely versatile for different outfits.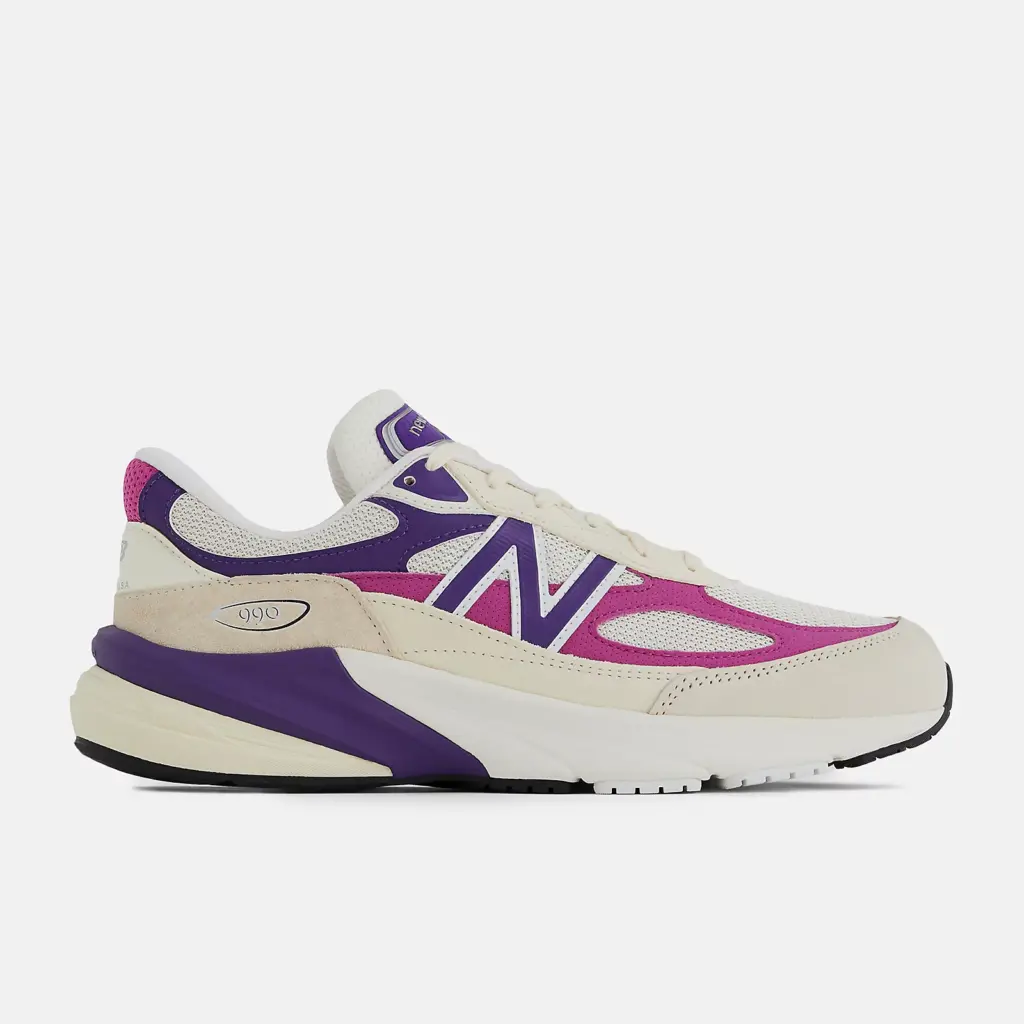 Though you do pay a premium, the "Made in USA" line has the quality to justify it. Those looking for one pair of shoes to wear all year should look no further.
Nike Air Foamposite One "Dream a World" in black
Each year, sneaker companies try to outdo each other in an attempt to release the most futuristic new shoes. And yet, in the right colorway, the Foamposite still looks far ahead of most of them.
Nike is pushing the 1997 classic silhouette, releasing new colorways each month, but — save for the 2021 Japanese-Zen-garden-inspired Comme des Garçons collaboration — these have tended towards the uncreative and disappointing.
Despite the corny title, the "Dream a World" collection is the bold exception to that rule, filling the side panel with an abstract monochrome pattern that's somewhere between Modernist blackboard scribbling and the cross-section of a mineral formation.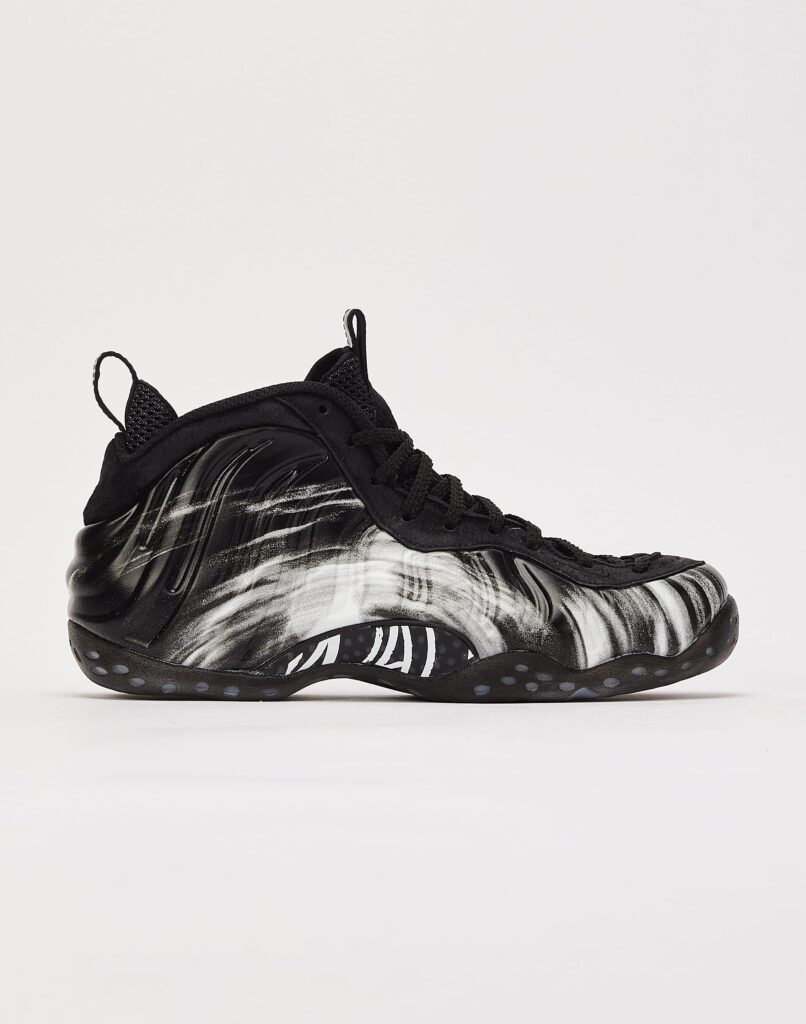 At $250, Foamposites are seriously overpriced, and they do fit strangely, but they're also overlooked. Pop into your local shoe store, and they may just have a pair to try, and if they do, they may be on sale. The "Dream a World" pair is a harder find, but for those who love their look as much as I do, they're well worth the hunt.
Nike Air Zoom Generation "Court Purple"
For those looking to wear a colorful pair of sneakers, it's best to choose something distinct and refined enough that you can dress it up as a signature item as well as be worn casually. The purple Air Zoom Generation is the best example of that.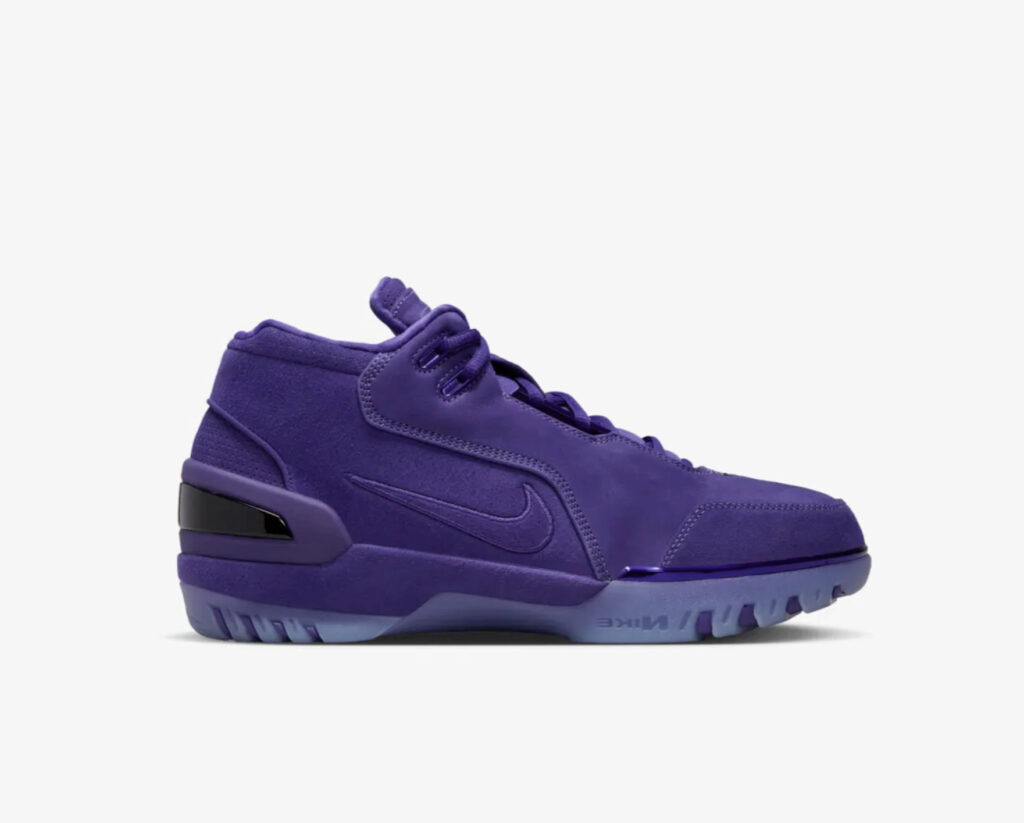 Originally a LeBron James player exclusive pair, the boxy basketball sneaker blends the athletic and luxurious with quality suede, a frosted, light blue outsole, and an elegant yet vibrant purple that looks even better in person than in photographs.
There is a gray variant, but the muddied mix of grays gives a slightly dirty, pre-distressed look — and that purple is too good to pass up.
Plessume Slam High 002
I wrote a full article for the Sun on Plessume, but to summarize — they make extremely elegant, top-quality sneakers that look like $1000+ designer products but "only" cost $265. My pair of Slam 002s are among my favorite shoes in my wardrobe, but those who prefer a low-top shoe should consider their new "Vantage," which brings that same quality construction and comfortable fit for a lower price.